Kansas Jayhawks
Former Jayhawks Guard Kelly Oubre Part of NBA Trade Scenarios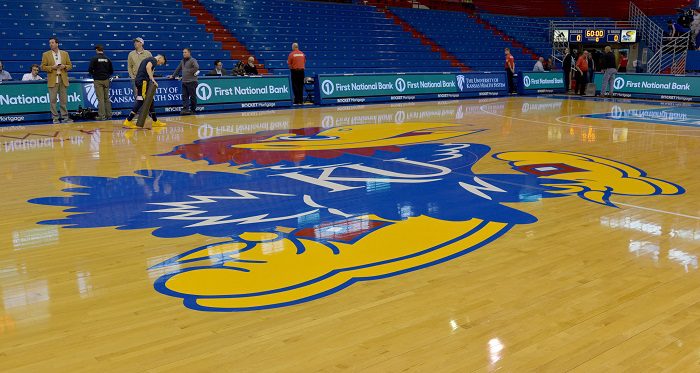 Former Kansas star Kelly Oubre Jr. is rumored to be included in NBA trade scenarios, as reported by The Athletic's Shams Charania on Tuesday.
Charania's report was actually about the openness the New Orleans Pelicans might have to trading away guard Lonzo Ball at the trade deadline, which is on March 25. He reported that the Pelicans may have interest in moving another guard, veteran J.J. Redick.
As part of his report, Charania noted that the Golden State Warriors had "discussed a potential deal involving Kelly Oubre Jr., sources said."
Charania emphasized that, at this point, it's just discussion of scenarios and not a sign of an impending deal.
READ MORE: Jayhawks take two-seed drop in latest CBSSports.com Bracketology
READ MORE: Texas head coach Shaka Smart tests positive for COVID-19
Oubre Jr. is having his worst statistical season since the 2017-18 season, when he averaged 11.8 points per game for the Washington Wizards. Oubre Jr. arrived at Golden State at the start of this season and has seen his minutes dip just a bit from last season in Phoenix. But he's started 17 games and is averaging 11.6 points per game. He's also picking up 5.5 rebounds and 1.2 assists per game.
Oubre Jr. is at the end of a two-year contract worth $15 million, and expiring contracts make players like Oubre Jr. attractive at the trade deadline.
Oubre Jr., who was a McDonald's All-American in high school, spent just one season at Kansas in 2014-15, picking up two Big 12 Newcomer of the Week awards and earning a spot on the Big 12 All-Newcomer Team at the end of that season. He was also Big 12 Honorable Mention. He averaged 9.3 points, 5.0 rebounds and 1.1 steals in 21 minutes for the Jayhawks.
Oubre Jr. entered the 2014 NBA Draft early and was selected No. 15 overall by the Washington Wizards.
**Want to win a $20 gift card? Go sign up here and join our conversation! The best poster each week wins a gift card to your favorite establishment!**