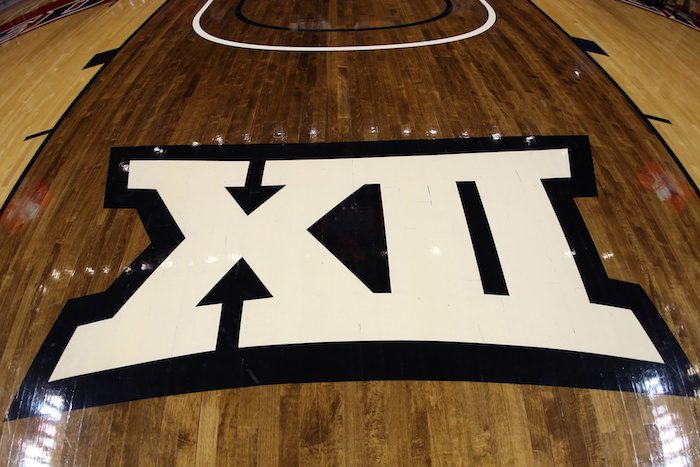 Welcome to the HCS Big 12 Basketball mailbag. This mailbag is for all you basketball junkies out there who root for a Big 12 school who not only have questions about your team, but other teams in the conference. So, join me, grab a cold brew or your favorite drink and relax as I answer all your Big 12 Basketball questions in my mailbag, which will appear each Friday.
I will pick the best question for each mailbag and label it as my question of the week. The winner gets a free HCS Koozie to keep your beer cold (Unless you like it warm, but that's just plain wrong). I want to thank each one of you who submitted a question this week, and while my HCS colleague Derek Duke does this with a beer for his football mailbag, I tend to lean toward a Vodka and soda. This will be the fourth mailbag of the Big 12 Conference season. Thank you so much for your support and keep our Mailbag in mind as you think of more Big 12 questions. Cheers!
We have three questions this week and we start with the Baylor Bears.
READ MORE: Big 12-SEC Challenge: Ranking Games From 1 to 10
READ MORE: Nick Weiler-Babb Posts Career-High For Bayern Munich
@Ted_Rood asked "Is anyone going to beat @BaylorMBB in conference play??"
To answer your question, I do believe that Baylor will lose a conference game at some point. Yes, the Bears have played at an extremely high level this season (they're in the Top 5 in both offensive and defensive efficiency). But they face a gauntlet ahead in the Big 12, once they are done with Auburn on Saturday. Baylor has to play Texas in Austin on Tuesday. The Bears still have another game with Oklahoma. The Bears must play Texas Tech. Baylor must play West Virginia back to back. The Bears must also reschedule that game with the Longhorns that was supposed to be played on Dec. 13. Oh, and the Bears expect to end the scheduled regular season with Kansas.
I could certainly understand why many people would look at Baylor as a team who could finish the conference season undefeated (especially after drubbing Kansas State). But unlike Gonzaga, which plays in the West Coast Conference, the Bears face a gauntlet of Top 15 teams next month. The Bulldogs don't. I think the Bears will end up losing at least one of those games in that stretch where they must play Texas Tech on Feb. 13, and then West Virginia on Feb. 15 and Feb. 18. Baylor is not getting out of this Big 12 season unscathed, but the way things are shaping up, even with a loss or two, the Bears should win the Big 12.
Our next entry isn't so much a question, but it's more a statement from @CalebWayne_BD after West Virginia defeated Texas Tech on Monday:
Kedrian Johnson needs props. When Deuce (Miles McBride) got in foul trouble he was the one that eventually came in to guard (Mac) McClung. They tried rotating defenders and switching but KD finally stopped him enough to catch up. That's what let WVU get back in the game was his defense on McClung.
Johnson was a player I identified at the start of that season that I thought would be a good fit for the Mountaineers, in terms of solving the point guard issues they had a year ago. Now, the development of Miles McBride in that regard has siphoned off some of the minutes I thought Johnson might get. Johnson was an exceptional point guard at the junior college level, putting up great numbers for Temple College last season. Johnson averaged 25.5 points, 5.4 rebounds, 5.4 assists and 3.4 steals per game as a sophomore.
But he had a hard time cracking the lineup —at least until Oscar Tshiebwe left the program on New Year's Day.
With Tshiebwe gone, Johnson has started seeing steadier playing time. Look at his minutes per game before New Year's Day (3.9 mpg) and after New Year's Day (12.2 mpg). His best game came in that incredible come-from-behind win over Oklahoma State on Jan. 4, when he played 25 minutes, scored nine points and dished out five assists. He hasn't been a big scorer for the Mountaineers, but they don't need that from him right now. West Virginia needs defense, and Johnson has been providing steady defense off the bench the past month. He also gives them good ball handling when either McBride or Sean McNeil aren't on the floor, and he gives them good basketball IQ in terms of making decisions with or without the basketball.
I thought that Johnson would have had more of an impact by now, but the good news is that he's having an impact in areas where West Virginia needs a little help. And if his progress continues this season, you can draw a line between his progress from this year to next year with the progress that Taz Sherman has made from last season to this season. Ultimately, the scorecard is going to show that head coach Bob Huggins scored with this recruit.
Our last question, or in this case, comment, came during Kansas State's loss to Baylor on Wednesday. I was commenting that things were getting bad for the Wildcats. One Iowa State fan said:
"Could be worse, could be winless in conference action."
That is absolutely true. It could be worse for Kansas State, which only has one conference victory so far. But the Wildcats beat Iowa State for that one conference victory, so at least the Cyclones get an opportunity to even the scales next month. But, it led me to wonder — has ANY Big 12 team gone winless since the conference was formed?
Off to the Big 12 media guide I went.
I was actually a little surprised. Three different Big 12 teams finished the conference season without a win. The list includes Baylor, which went 0-16 during the 1998-99 season; Texas A&M, which went 0-16 during the 2003-04 season; and TCU, which went 0-18 during the 2013-14 season. So the Horned Frogs are the only team to go winless in Big 12 play in the current double round-robin format.
So Iowa State needs to win at least one game to avoid matching TCU's rather ignominious footnote in recent Big 12 history.
As for Kansas State, let's not short its potential 'accomplishment.' The Wildcats, assuming they finish with just one conference victory, would join Texas A&M in 1997-98, Baylor in 2004-05, Colorado in 2008-09, and Texas Tech in 2011-12, as the only teams to go through a Big 12 season with just one conference win.
So if things fall right, we could have two one-win teams in Big 12 play for the first time ever.
I'm really hoping that doesn't happen. Cyclones? Wildcats? Let's turn this around a little, shall we?
Talk to you next week. If you have a question, hit me up on Twitter @PostinsPostcard.