Trending Now
Fans Roast Kentucky for Celebrating Big 12-SEC Challenge Win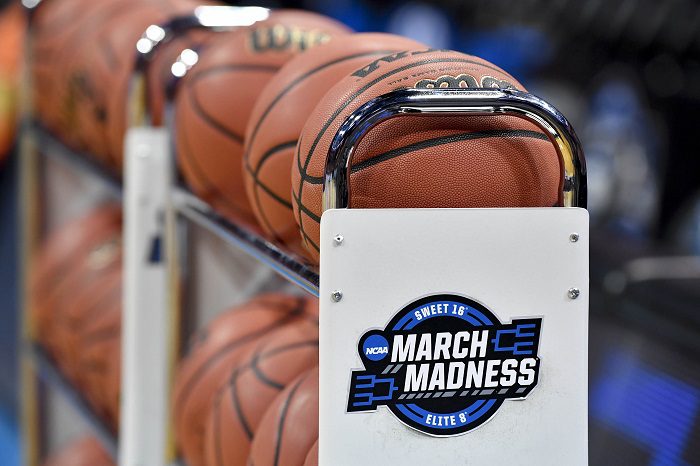 The Kentucky Wildcats took great joy in the SEC winning the Big 12-SEC Challenge on Saturday, even though they didn't participate as scheduled.
That celebration took some people by surprise, if we're being honest.
The Wildcats had to cancel their game with No. 5 Texas after declaring a 48-hour program pause due to COVID-19. The Wildcats made the announcement on Friday, meaning they had to sit on the sideline and watch the rest of the SEC do battle with the Big 12.
The SEC did win, 5 games to 4, and the Wildcats were happy to crow about it from their Twitter account.
The Wildcats are having their worst season in years, with a 5-10 record.
The congratulatory tweet of conference solidarity, um, was not as well received as the Wildcats might have hoped.
One reply made note that the Wildcats' COVID pause probably helped the SEC seal the challenge victory.
Another found irony in what he saw as Kentucky's ability to lose either way.
Another equated the Wildcats' jubilation to an experience that many of us know all to well, whether we've experienced it in the classroom or at work.
Some tried to make sense of it all, and just couldn't.
Another pointed out that if the shoe was on the other foot, well …
At least one fan from another SEC team that played and won on Saturday, Tennessee, appreciated the gesture.
Another saw the irony in it all.
Then there was the Kentucky fan who cannot be pleased. We all know this guy in each fan base.
And, then, a fan of the Oklahoma Sooners entered the chat and, frankly, dropped the mic.
Last, but not least, this one was said best to sum it all up and how we all feel for Kentucky right now.
Surely the Wildcats knew this was coming when they sent that tweet out, right? Then again, the SEC loves "rooting for the SEC" when their team is down. Just ask Texas A&M, they've been doing it for a decade in football.
**Want to win a $20 gift card? Go sign up here and join our conversation! The best poster each week wins a gift card to your favorite establishment!**