Big 12 News
Oklahoma Sooners Surge into latest AP Top 10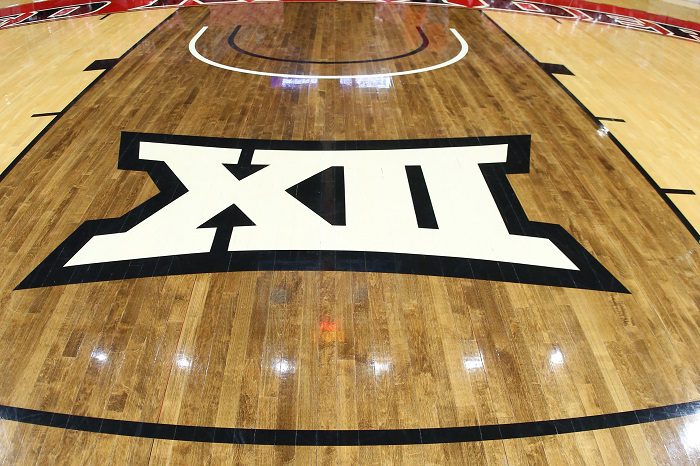 The Oklahoma Sooners surged 15 spots to No. 9 in the latest Associated Press Top 25 Men's Basketball poll, released Feb. 1.
The rankings come on the heels of the Big 12 losing the SEC Challenge on Saturday.
Oklahoma (11-4, 6-3), which moved into the Top 25 last week, wrapped up an incredible January by defeating then-No. 9 Alabama, 66-61. That wrapped up a month in which the Sooners went 6-2, faced six Top 10 teams, went 4-2 against those Top 10 teams and became the third team in the AP Poll era to beat four Top 10 teams in the same month in the regular season.
Four of the Sooners' next five games are against ranked Big 12 teams, starting with Monday's game with Texas Tech.
Baylor (16-0, 8-0 Big 12) stayed undefeated, defeating Kansas State and Auburn for the week. The Bears face Texas on Tuesday and TCU on Saturday.
Texas (11-3, 5-2) fell from No. 5 to No. 6, a one-spot drop after losing to Oklahoma by a single point. The Longhorns were without head coach Shaka Smart, who tested positive for COVID-19 and was in isolation, while three players were out due to COVID-19 protocols. The Longhorns saw their game with Kentucky canceled due to COVID-19 protocols in the Kentucky program.
READ MORE: HCS Men's Basketball Starting Lineup for Jan. 31
READ MORE: HCS Big 12 Power Rankings for Feb. 1
Texas Tech (12-5, 4-4), which didn't play the week prior, lost in a thriller to West Virginia last Monday in Morgantown, West Virginia. After the Red Raiders beat to LSU in the Big 12-SEC Challenge, they moved from No. 10 last week to No. 13 this week.
West Virginia (11-5, 4-3), as mentioned, beat Texas Tech to start the week after nearly two weeks off due to COVID-19 protocols. The Mountaineers then lost to Florida in the Big 12-SEC Challenge on Saturday. With that, West Virginia moved from No. 11 last week to No. 17 this week.
Kansas (11-5, 5-4) moved from No. 15 last week to No. 23 this week. After struggling to beat TCU in Lawrence, Kansas, on Thursday, the Jayhawks had to turn around on 48 hours' notice to face Tennessee. The Jayhawks lost to Tennessee in the Big 12-SEC Challenge, 80-61.
Oklahoma State (10-4, 4-4) received 49 votes last week. After beating Iowa State and beating Arkansas in the Big 12-SEC Challenge, the Cowboys received 111 votes in this week's poll and finished just outside the Top 25.
This Week's Big 12 Schedule (all times local)
Monday, Feb. 1
Oklahoma at Texas Tech, 8 p.m., ESPN
Tuesday, Feb. 2
Baylor at Texas, 6 p.m., ESPN
West Virginia at Iowa State, 6 p.m., ESPN+/Big 12 Now
Kansas State at Kansas, 7 p.m., ESPN+/Big 12 Now
Wednesday, Feb. 3
Oklahoma State at TCU, 8 p.m., ESPN2
Saturday, Feb. 6
Iowa State at Oklahoma, 11 a.m., ESPN2
Kansas at West Virginia, 2 p.m., TV TBD
Texas at Oklahoma State, 2 p.m., ABC
TCU at Baylor, 3 p.m., ESPN+/Big 12 Now
Texas Tech at Kansas State, 3 p.m., ESPN+/Big 12 Now
You can find Matthew Postins on Twitter @PostinsPostcard. Send him a tweet with your question to be included in this week's Big 12 Basketball Mailbag, which appears each Friday during the conference season.
**Want to win a $20 gift card? Go sign up here and join our conversation! The best poster each week wins a gift card to your favorite establishment!**