Trending Now
EA Sports is Rebooting College Football Video Game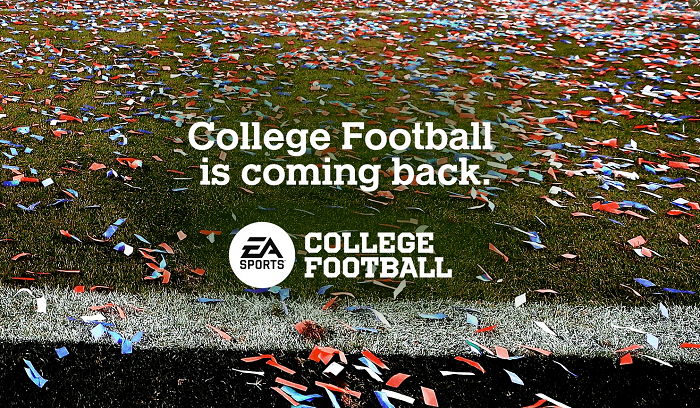 EA Sports, it's in the game. And now, that's, once again, the college football game.
The announcement came down on Twitter on Tuesday morning.
This will be the first time the video game has come out since 2014. However, there is not date on when exactly the game will return, but we know it won't be back for the 2021 season.
EA Sports vice president and general manager, Daryl Holt, told ESPN, "As we look for the momentum that we're building on in sports, it all starts with the passion of our fans and the opportunities of what they are interested in," Holt said. "I don't think a visit where I go outside wearing a piece of EA Sports branded apparel, that someone doesn't go, 'Hey, when is college football coming back?'"
To make this happen, EA Sports partnered with collegiate licensing company CLC so they had FBS schools, traditions, uniforms and playbooks ready to go for the game.
Also of course is the name, image and likeness issue with college athletes. EA Sports is planning to move forward without rosters to protect from this being a problem, as current NCAA rules prohibit athletes from selling their NIL rights while in college. However, those rules are expected to change via the NCAA, state legislatures or Congress, but all of that remains up in the air.
Holt also told ESPN the plan for the reboot will be to not have the NCAA name, but to use 'EA Sports College Football.'
Over 100 schools will be in the game.
UPDATE: Wednesday 2/3/2021
A new report from Darren Rovell says that the earliest the game would come out is 2023. Which for the die hard fans must feel like a lifetime away!
**Want to win a $20 gift card? Go sign up here and join our conversation! The best poster each week wins a gift card to your favorite establishment!**