Big 12 News
Report: West Virginia Hires ShaDon Brown as Co-Defensive Coordinator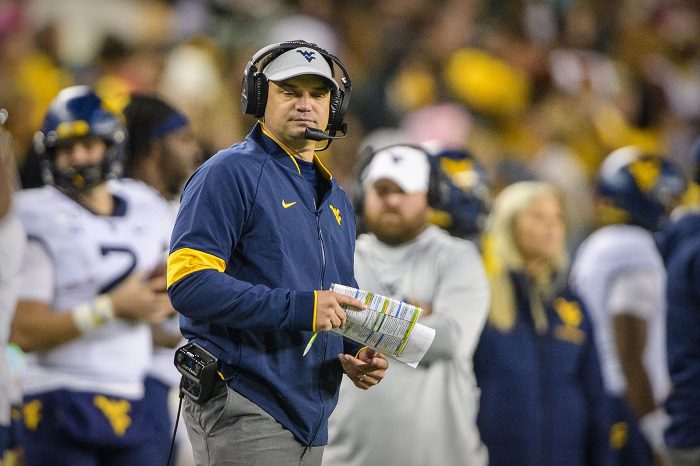 In news first reported by Yahoo Sports' Pete Thamel, the West Virginia Mountaineers have hired Louisville safeties coach ShaDon Brown to become their next co-defensive coordinator.
The Mountaineers had one of the strongest defenses in the country in 2020, despite having a defensive coordinator by committee this past season. This was in the wake of defensive coordinator Vic Koenning and the Mountaineers agreeing to part ways last summer.
After finishing the 2019 season with a defense that ranked outside the top 100 in FBS, the Cardinals showed major improvement this past season, especially in the secondary. Louisville allowed just 369.1 yards per game, good for 39th in FBS, and surrendered only 189.2 passing yards, which was 17th in the nation and topped the Atlantic Coast Conference. It didn't necessarily lead to team success, as Louisville ended the 2020 season at 4-7 overall and 3-7 in the ACC.
It is unclear who Brown will co-defensive coordinator duties with. But for Brown, he will walk into a solid situation.
The West Virginia Mountaineers ranked No. 1 in the Big 12 Conference in points allowed per game at 20.5. They also ranked No. 1 in passing yards per game allowed at 159.6, which was significantly better than Baylor at No. 2, allowing 203.0 yards per game. WVU ranked No. 4 in the Big 12 in rushing yards allowed per game at 131.8.