Baylor Bears
Baylor Basketball Postpones Next Two Games vs. TCU, Oklahoma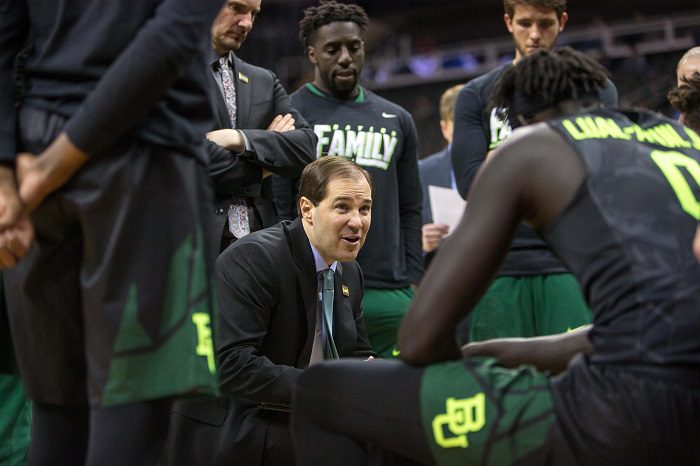 The Baylor Bears men's basketball team has been forced two postponed its next two games vs. TCU and at Oklahoma.
In a release from the University, Baylor said it has two postpone the games due to the Big 12 Conference men's basketball interruption guidelines. The Bears were scheduled to host TCU at the Ferrell Center on Saturday and play in Norman against the Sooners next Wednesday.
The Bears are ranked No. 2 in the country and are 17-0 and 9-0 in Big 12 play, but have had to postpone or cancel a numbers of games this season due to COVID-19.
They pulled out of the Empire Classic to start the season after head coach Scott Drew contracted COVID. The Bears were supposed to play Gonzaga, but then the Zags had a COVID issue, and Baylor pause its own activities a week later. Last month, a game against West Virginia was postponed due to COVID issues with the Mountaineers.
The Bears beat No. 6 Texas on the road on Tuesday night and as of right now their next scheduled game would be Saturday, February 13th at home against Texas Tech.
The Big 12 Conference has built in a buffer week between the end of the regular season and the Big 12 Tournament in Kansas City. However, at this point it is fair to wonder whether or not it is worth playing the Big 12 Tournament, in order to protect the NCAA Tournament.