Big 12 News
Brent Dearmon Settles With KU to Pay $100,000 for Leaving Program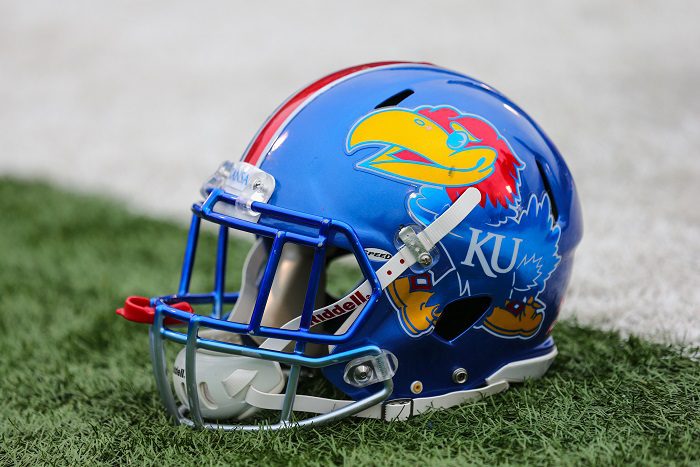 Last week, Kansas lost its offensive coordinator Brent Dearmon to Middle Tennessee for the same role. Dearmon was promoted as KU's offensive coordinator in the 2019 season. He held that position for the last year-and-a-half before the departure.
Well according to this report from the Kansas City Star, Dearmon's contract, which paid him $250,000, demanded that he pay Kansas $500,000 within 45 days if he left for another assistant job. However, instead Dearmon will pay KU $100,000 in 24 monthly payments of $4,166.67 starting on May 1st.
Had the original contract been enforced, Dearmon could have actually ended up losing money for serving as KU's offensive coordinator for 1 1/2 seasons.
In return, the settlement agreement contains a non-disparagement clause, stating that "Dearmon understands and agrees that he will not make or publish, directly or indirectly, any materially negative comments verbally or in writing, on social media or in any other forum to anyone about the University, Kansas Athletics, Inc., or any current or former employee of the University and/or Athletics, that might cause an individual to reasonably question the integrity, quality, character, competence or diligence of the University of Kansas, Kansas Athletics, Inc., or its administrators, coaches, faculty and/or staff."
Dearmon also agreed to waive rights to pursue any future legal action against KU Athletics.
The Jayhawks ended up hiring Mike DeBord to replace Dearmon, which as Derek Duke wrote this week, brings plenty of questions.
As a backdrop to this news, KU athletics is projected to see a $30 million shortfall in revenues.
**Want to win a $25 gift card?  Go sign up here and join our conversation! The best poster each week wins a gift card to your favorite establishment!**