Big 12 News
Five-Star Prospect in Class of 2023 Names Iowa State as Finalist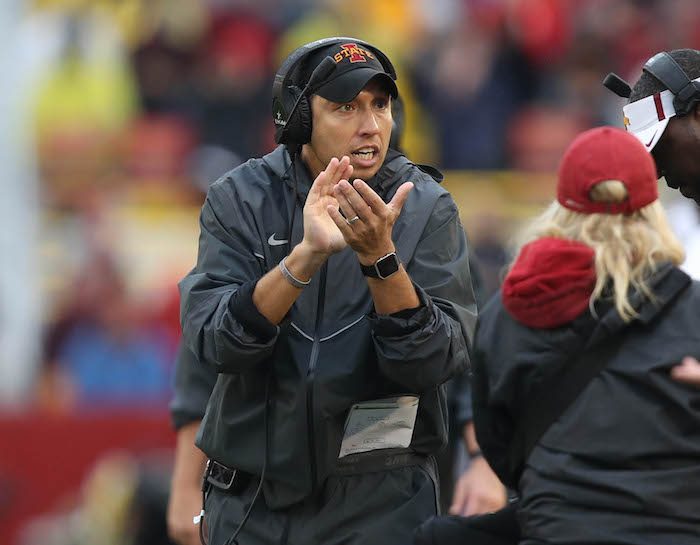 Typically, we don't go nuts over a recruit listing his "Top 14" schools. But in this case, it's worth a conversation because the Iowa State Cyclones were listed in the Top 14 schools for five-star prospect Rahmir Stewart.
Rahmir Stewart is a safety in the Class of 2023, so there is certainly still lots of time left in his recruitment. And no one his saying the Cyclones are a favorite in the race for his services. But just the idea that Iowa State is in the mix for the five-star player from Philadelphia is still one of those "pinch me" moments for Cyclones fans.
Interestingly, two other Big 12 schools were listed in his Top 14: Oklahoma and West Virginia. Other programs included the usual suspects of Alabama, LSU, Florida, Penn State, Georgia, Michigan, Texas A&M and others.
Rivals has Stewart listed as a five-star prospect, while 247Sports lists him as a four-star prospect, but still has him as their No. 11 player in the country and No. 1 safety in America.
This is a testament to what Iowa State has done in the field, including reaching the Big 12 Championship and winning the Fiesta Bowl. It's also about what Matt Campbell has built in Ames.
Then, of course, there is the now famous five-star culture that Matt Campbell helped build up at Iowa State in recent seasons, with the help of the right leaders on the team. As star running back Breece Hall said following Iowa State's win over Texas in November, "It's five-star culture vs. five-star players."
This story is really about so much more than a player two years away from signing his Letter of Intent releasing his Top 14 schools. It's about how Matt Campbell has taken a program that was an afterthought and bottom feeder in a Power 5 Conference to a place where it's even in the conversation for the No. 1 safety in America.
That's a story worth telling and for as long as Campbell is gracing the sidelines in Ames (which there is no reason to believe that is ending any time soon), this trend is only going to continue. That's not just a win for all of Ames, Iowa, it's a win for the entire Big 12 Conference.