Big 12 News
ESPN's Kirk Herbstreit Admits He Was Wrong About Matt Campbell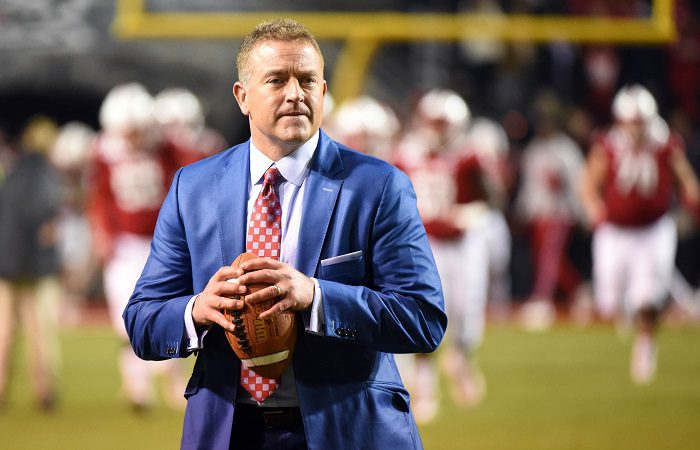 I will be the first to admit, when it comes to ESPN, I am one of the first people to throw them under the bus when it comes to certain issues. From their lackluster sports coverage to some of their corny anchors and analysts, I cannot remember the last time I have watched ESPN outside of live sports or their 30 for 30 series.
However, the network does hold a soft spot in my heart due to college football and in particular, College GameDay. Of course, the star of the show is the famous Lee Corso with his headgear picks however it has always been Kirk Herbstreit being the man who makes the headlines. Not only was Herby a former quarterback for Ohio State but he has been a staple on the GameDay set for over two decades and most recently has color commentated the big games on ESPN. So, it is quite natural for him to be the poster boy for college football on ESPN.
As news broke today about Iowa State announcing their contract extension for Matt Campbell, someone on Twitter reminded Herbstreit about some words he had about Matt Campbell years ago.
Now as I mentioned earlier, I am all for crapping on ESPN, but I will cut Herbie some slack here. Back in 2017, I had no clue that Iowa State would be a force to be reckon with on a national scale. Of course, years ago I would have to agree that I never though Matt Campbell would stick around for as long as he did. But here we are in 2021 and while Kirk Herbstreit is wrong, he is wrong in a good way because Iowa State has now become a football school and a darn good one at that.
**Want to win a $25 gift card?  Go sign up here and join our conversation! The best poster each week wins a gift card to your favorite establishment!**