Big 12 News
Oklahoma, Iowa State Ranked in Top 10 of ESPN's SP+ Projections for 2021 Season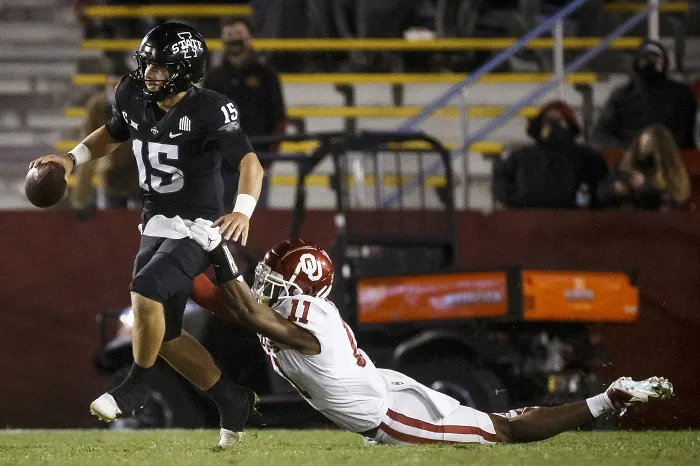 ESPN released its projections for the 2021 season based on its SP+ Projections and two Big 12 teams are in the Top 10.
The projections are done through three factors: returning production, recent recruiting and recent history. These projections are different than most years, because as ESPN's Bill Connelly notes, "Some FBS teams played as few as four or five games, which means their year-end SP+ ratings still heavily involved last year's preseason projections. But I'm plugging ahead all the same."
The full 130-team projections are behind a paywall, but you can see the Top 10 below via Twitter with the Oklahoma Sooners coming in at No. 2 and the Iowa State Cyclones at No. 7.
This should be not shocking. Whether it's standard polling from writers or advanced metrics, Oklahoma and Iowa State return as two of the most-stacked teams in college football heading into 2021. The two teams met in the 2020 Big 12 Championship game. And guess what? I bet they will again next season. Heck, Breece Hall is already predicting a return to that game for the Cyclones.
For Oklahoma, quarterback Spencer Rattler worked through some freshman kinks in 2020, but is now the Heisman favorite going into 2021. Meantime, the Cyclones are returning even more talent than many expected them to after the season.
This is also why Oklahoma and Iowa State have the best odds to reach the College Football Playoff in 2021. So, can we just get to the season already?!