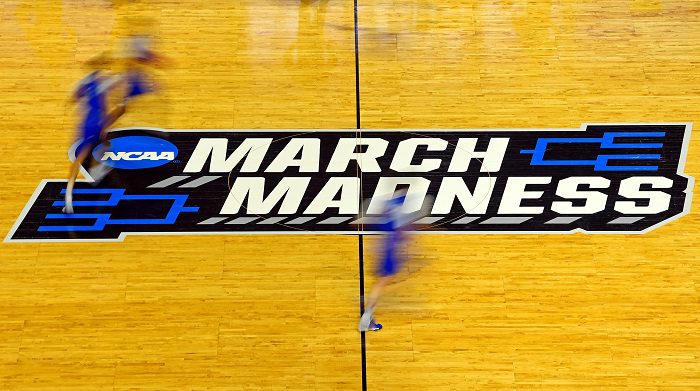 There are few events in the annual sporting calendar that generate as much excitement as March Madness does. In this sense, even the name alone is suggestive of the kind of action you can expect once the season kicks off for this year!
Each spring, sports fans across the world clear their schedules for three weeks as they indulge in some of the most exciting sporting action around, in what is truly a one-of-a-kind tournament. In fact, March Madness is so popular that even the former president, Barack Obama, has been known to clear his schedule and tune in to watch the action unfold.
For sports bettors in particular, March Madness is one of the most hotly anticipated tournaments on the sporting calendar. Much of this has to do with the kind of action you see unfolding in your average March Madness tournament, which ranges from underdog stories and massive upsets to buzzer-beater finishes that are sure to get your heart racing. These possibilities make it an incredibly exciting tournament to bet on, with the final results being notoriously difficult to predict. In fact, March Madness is such a tricky tournament to predict that Warren Buffet once promised $1 million dollars a year for life to any of his Berkshire Hathaway employees who could accurately predict the first week of the tournament.
Clearly, there is something special about the March Madness tournament that excites bettors in a way that other tournaments don't even come close to. And it is this mix of unpredictability, excitement and pure unadulterated skill that makes it so hard not to get completely wrapped up in the event. This is particularly true of sports betting fans, who will wager hundreds of millions of dollars each year on the tournament.
With all this in mind, however, what are the best approaches to betting on the March Madness tournament? Is accurately predicting the outcome a complete shot in the dark or are there some concrete considerations we can keep in mind to help us hone our selections?
Keep reading below for a quick rundown of the ultimate March Madness betting guide. And who knows, if you follow some of the tips in this guide, you may just be able to strike it big this season!
Go for balance
One of the most obvious and straightforward pieces of advice we can give you is to go for a balanced approach. Although there is certainly no guarantee that this will produce an accurate pick, it is generally true that more balanced teams tend to perform better. For this reason, staying away from teams that are too defensive or offensive, and instead favoring those that have a good mix, could increase your odds.
Home court advantage still matters
Given that the March Madness tournament involves a significant amount of cross-country travelling, it would be shortsighted to overlook the impact that this will have on players and teams as a whole. This is particularly true when you are playing with more inexperienced and younger players who might be more prone to travel-related disruption. Generally speaking, teams will play better at home. While the improvement might only be marginal, in the long run, this could be just what is needed to edge your pick ahead of the pack.
Defense wins
Although most often attributed to Bear Bryant, the now legendary Alabama football coach, this phrase rings equally true for basketball: "Offense wins games…defense wins championships." Notwithstanding the obvious differences between football championships and basketball championships, as well as the differences between the two games more generally, this is a solid bit of advice to keep in mind. Generally speaking, teams with a defensive edge tend to do better in the long run, particularly in the latter stages of tournaments where gains need to be protected. And looking at the historical statistics of NCAA March Madness tournament champions, the vast majority of past winners have also been positioned in the rankings of the top 20 defensive teams.
Bet early
Another solid piece of advice to keep in mind is to bet early. This is mainly important for those sports bettors hoping to maximize their potential wins. Generally speaking, the best value play lines are offered early on, when information and data is scarce. As the tournament progresses, bookies will adjust their odds. For this reason, it is important to do your research as early as possible and to start shopping around for the best play lines early on.