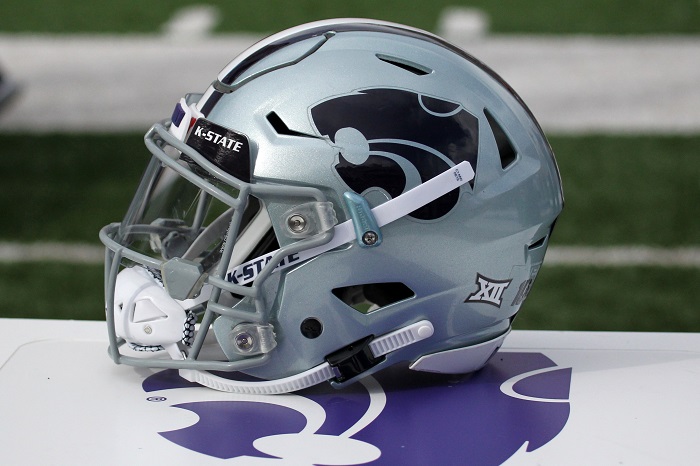 Kansas State is known for its rough and tough demeaner, while also its physical and disciplined teams. The personality of their football program aligns fully with the man who saved, then built a legacy in Bill Snyder. Bill would take the kids from the JUCO ranks, transfers from other schools, and underrecruited players. He then would mold them into good football players, who would give any team they played a run for their money.
Chris Klieman is used to finding players of a similar caliber and turning them into pros and champions. Klieman, who is one of the most successful FCS level coaches of all time (he won four national titles at North Dakota State), was the perfect hire for Kansas State. His personality and imprint on the game is similar in style to Bill Snyder. Kansas State hasn't signed a four-star (or five-star) recruit since the 2014 season, but all that changed this year with the signing of quarterback Jake Rubley, a four-star prospect.
Rubley had 17 offers coming out of high school and was rated the #14 pro style QB according to the 247sports composite. He held offers from LSU, Michigan, Penn State, Wisconsin, Texas Tech, Iowa, and others. Jake had transferred from Highlands Ranch high in Colorado to Valley high in Des Moine, Iowa and played a couple of games before being ruled ineligible by the IHSSA due to transfer rules, a decision that was backed in court (somehow my eyes are rolling, but not the place.) Because of that the lack of camps available during the pandemic and little high school tape to work with as a senior, it is impressive that Rubley was able to hang on to his 4-star distinction! 
Blair Angulo of 247sports likens Rubley to former Michigan State star QB Connor Cook. Cook was able to lead the Spartans to a Big Ten Championship and a berth to the College Football Playoff. All of Wildcat Nation has its fingers crossed for something similar in Manhattan, KS.  Klieman is known to recruit and get the most out of bigger quarterbacks. The most notable example is Carson Wentz, who was a former second overall pick and QB for the Philadelphia Eagles, along with former North Dakota State three-time national champion Brock Jenson.
The system that Klieman runs at Kansas State likes to utilize big bodied quarterbacks in the power run game. However, the QB needs to have a big arm to throw the ball deep down the field for shot plays to keep defenses honest. Rubley fits this system perfectly. Despite not running often in high school, he is a good athlete with ideal size for this system and has a plus-sized arm to fire rockets down the field. Where Rubley needs to improve is throwing the ball with better anticipation and timing. There were times on tape when it was obvious he struggled in this area. However, his ceiling is very high because of that sought after combination of size and arm talent. He is likely the most ideal NFL Draft candidate Kansas State has had at the quarterback position since Josh Freeman.
While I see Connor Cook comparison as a near ceiling mark for Rubley, I think more realistically he compares to CJ Beathard, a former QB for the Iowa Hawkeyes, who, ironically, fell to Connor Cook's Spartans in the Big Ten title game. Beathard currently serves as a backup for the San Francisco 49ers. Kansas State should be excited about getting their first four-star prospect in seven seasons. Klieman has the Wildcats moving in the right direction and big armed Jake Rubley will be the key piece to continue growing a winning culture in the Little Apple.
**Want to win a $20 gift card?  Go sign up here and join our conversation! The best poster each week wins a gift card to your favorite establishment!**