Big 12 News
TCU May Host Stanford For Pro Day Due to COVID Restrictions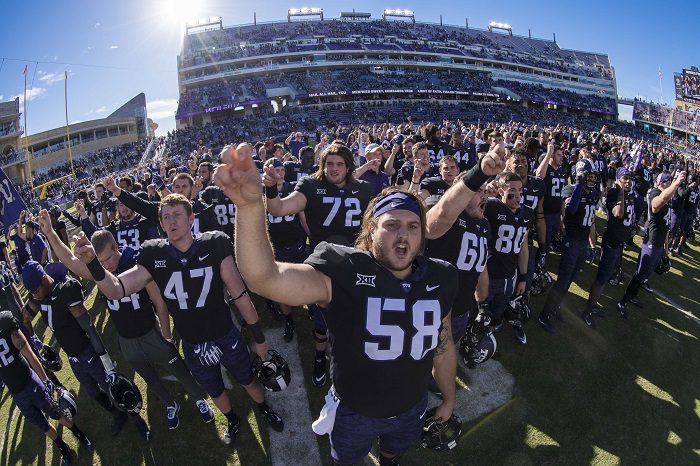 As college football teams gear up for Pro Days, where the top players can showcase their skills in front of NFL Scouts, a Big 12 and Pac-12 team may be teaming up. According to a report from Yahoo! Sports, TCU and Stanford have had conversations about the Cardinal traveling to Fort Worth, Texas, for a joint pro day with TCU.
Stanford may have to move its Pro Day elsewhere if local restrictions prevent the team from holding a pro day in Palo Alto on March 18. All this being said, the first option is for Stanford to partner up with Cal, as they reside across the San Francisco Bay, yet find themselves in different counties with different COVID restrictions.
According to the Yahoo! Sports report, "The backup plan would be for Stanford to make the 40-something mile trek to the campus of its rival, Cal, to join up with their pro day. (California restrictions are segmented by counties. Cal is in Alameda County and Stanford is in Santa Clara County.) The unexpected third option? Stanford prospects could make an even longer trip to Fort Worth, Texas to join up with TCU's pro day, which is scheduled for March 19."
Santa Clara County is still within the "purple tier" of COVID-19 restriction levels in California, the highest level on the scale. 
This is just another reminder that while it's been brutal across Big 12 country, with record-setting low temperatures, power outages, blackouts and heavy snow, one thing we can all be happy about? We don't have to deal with the horrible mess that is the state of California.