Big 12 News
Big 12 Athletic Directors Meeting to Discuss Remaining Basketball Schedule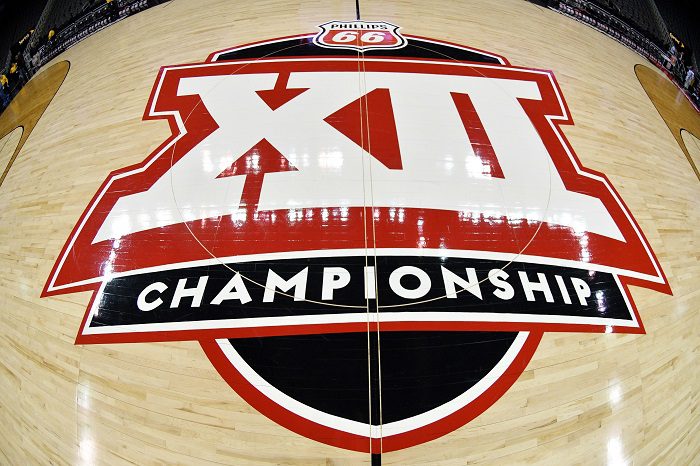 The Big 12 basketball season is heading down the home stretch, but with so many games to be made up, there is concern over how to best do it with so many different interests and opinions at play.
This report comes from Matt Norlander of CBS Sports, who first noted that Thursday's Baylor-West Virginia game is likely to be postponed.
Norlander also went on to report that Big 12 athletic directors would be meeting to discuss the remaining schedule in the conference.
Norlander notes that the Big 12 athletic directors are meeting on Tuesday morning to discuss the best path forward in terms of how many games should, and can, be realistically made up with so few days left. This is especially concerning with the Big 12 Tournament set to begin on Wednesday, March 10th, and some teams could play as many as three or four games in as many days.
The Baylor Bears haven't played a game in over three weeks, since winning on the road at No. 6 Texas on February 2nd. The Bears have the most games to make up.
The Big 12 Conference did create a buffer week for games to be made up the week of March 1st, before the Big 12 Tournament begins the following week. However as of now, only Bedlam, between Oklahoma and Oklahoma State, has a firm date on the schedule for that week.
Regardless, with just a few days left until the buffer week starts, there is a lot to figure out, and you know that every team and program has its own interests in mind to prepare for the Big 12 Tournament and then the NCAA Tournament.
UPDATE: 11:20 a.m. CST, Tuesday, February 23rd
The Athletic's Dana O'Neil has confirmed Norlander's report that the WVU-Baylor game is not going to happen this week.
UPDATE: 1:30 p.m. CST, Tuesday, February 23rd
Matt Norlander has since reported, "… a lot of people mistakenly or playfully accusing Baylor of ducking a game against a really good opponent, but this is a Big 12 decision and it's out of Baylor and West Virginia's hands. The Big 12 is currently trying to solve a scheduling puzzle for its final stretch of reg-season by not overloading teams (avoiding, say, playing 4 games in an 8-day span). Also: not scheduling teams with 3 or 4 straight home/road games if it can be avoided in the tinkering."
**Want to win a $25 gift card?  Go sign up here and join our conversation! The best poster each week wins a gift card to your favorite establishment!**