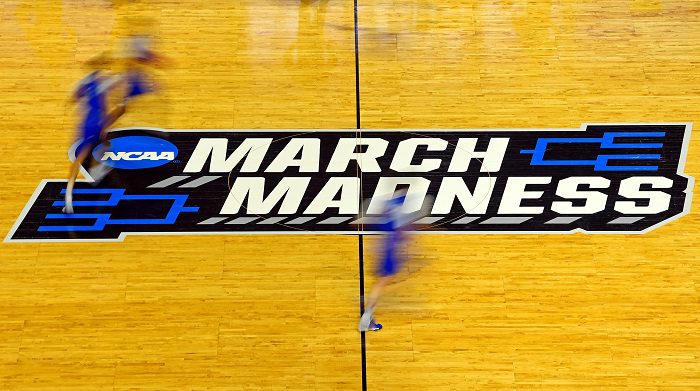 The Big 12 Conference expects to have seven teams make the NCAA Tournament — or at least that's what ESPN.com and CBSSports.com tell us. But which ones will make it the farthest in March Madness? 
Let's assess their chances here, in alphabetical order:
Baylor Bears
The Baylor Bears have been among the best teams in the country all season, having hovered among the Top 2 spots in both the AP Top 25 and the USA Today Top 25, along with being among the Top 5 teams in both offensive and defensive efficiency. The Bears have four guards — Jared Butler, Adam Flagler, Davion Mitchell and MaCio Teague — who are capable of hitting double figures in a game, and a fifth in Mark Vital who does everything else. Flo Thamba and Jonathan Tchamwa Tchatchoua handle the forward duties, while Matthew Mayer gives them a mismatch off the bench, with his combination of guard and forward skills. Baylor won its first 17 games, including all games against ranked teams, and has risen above three COVID-19 pauses in the regular season.  
Projection
Baylor is a Final Four team. The only team with as good (or better) guard play in the country is Gonzaga. The Bears have proven they can handle larger post players. Only an injury or a positive COVID test stands in the way of Baylor's first Final Four under head coach Scott Drew. 
Kansas Jayhawks
Kansas is not 'still Kansas,' at least not this year. We were all wrong about that. But they're still a very good team, and under the right circumstances or matchup, they'll be hard to deal with. In February the Jayhawks seemed to find a rhythm, with the rise of Jalen Wilson back to double-double status and the consistent play inside of David McCormack. Ochai Agbaji is one of the Big 12's top 3-point shooters, and Christian Braun is one of the streakiest. Marcus Garrett is not quite the player he was last year, but he's still a quality defender who can drive and facilitate. The Jayhawks don't have much of a bench, but what they get in the NCAA Tournament will likely come from either Mitch Lightfoot or freshman Bryce Williams.
Projection
Second-round loss. The Jayhawks were gathering steam in February, but they were also feasting on a pair of games with Iowa State and Kansas State, respectively. Should the Jayhawks find themselves in the right region, I could see them making the Sweet 16. The Jayhawks have struggled with ranked teams this season, and that's probably what awaits them in the second round. Their lack of depth means they probably won't get that far this year.     
Oklahoma Sooners
I wasn't sure about this team to start the year, but the Sooners have certainly quieted most doubters. Like Baylor, they've had to overcome COVID pauses, but more importantly losing players to COVID but still having to play. Because of that, two things have happened. First, players that probably weren't going to get that much playing time this season have (think Jalen Hill and Victor Iwuakor). Second, despite an incredible January, players like Brady Manek, Austin Reaves and Alondes Williams had to take a step back due to those pauses. Manek, especially, needed time to rebound. But, by mid-February, the Sooners looked like a deep, well-coached team that can win close games, and one that understands how to exploit the matchups that head coach Lon Kruger so deftly creates.
Projection
Sweet 16. What works for Oklahoma is that it's deep, talented, and is riding a crest into March. I don't see them stagnating into the Big 12 Tournament or the NCAA Tournament.  
Oklahoma State Cowboys
You may have heard of this Cade Cunningham guy, right? One of the best freshmen in the country? Well, he may not be in Stillwater long, but thanks to the Cowboys' appeal of their NCAA postseason ban — which the NCAA can't seem to get around to dealing with — Cunningham gets a shot in March Madness before making his inevitable run to the NBA. Cunningham is the headliner. But this is a heady, young team that has grown along with the nation's No. 1 recruit, and this run to the NCAA Tournament is going to help them more, long-term, than Cunningham.
Projection
First-round loss. It will be a tough break, too. This is a young, talented team and 90 percent of it is coming back next year. But the loss will be an opportunity for the Cowboys to grow.  
Texas Longhorns
Longhorns head coach Shaka Smart has never won a NCAA Tournament game in Austin. He has a team that can stop that streak, led by a trio of talented guards in Matt Coleman III, Courtney Ramey and Andrew Jones. They've learned to share the ball, and they've learned to help get their frontcourt players involved — Greg Brown, Kai Jones and Jericho Sims. They're one of the few teams in March Madness that can play two guards and three forwards, or three guards and two forwards, and do so legitimately. The Longhorns have an underrated bench filled with role players who do a tremendous job of not getting out of their lane.
Projection
Sweet 16. This feels a bit bullish, I'll grant you, in part because the Longhorns were struggling in February. But this is the best team that Smart has fielded in Austin. A few of them are leaving after this season (whether it be due to eligibility or for the NBA). The time to strike is now. And I think the Longhorns will be in the right place physically by mid-March to do it. 
Texas Tech Red Raiders
This is a Chris Beard kind of team — one that knows its identity, plays great defense, and uses its bench well so it can play up to nine players. Moving Terrence Shannon Jr. to the bench finally quieted the team's overall rotation. It allowed Kevin McCullar to get comfortable in the starting role the Red Raiders envisioned for him at the start of the year. Two of the three transfers are playing solid basketball — Marcus Santos-Silva and Mac McClung. The third, Jamarius Burton, has had spotty moments offensively, but his defense is always solid. The Red Raiders are rounding into shape at the right time.
Projection
Sweet 16. The one thing I worry about with Texas Tech is the one thing that will likely end their NCAA Tournament a bit earlier than it should — the offense. They're prone to bad shooting nights, and you can't have that in March.   
West Virginia Mountaineers
Where would this season have gone if Oscar Tshiebwe had chosen to stay? We'll never know, and maybe that's for the best. Since the highly-touted recruit's departure on New Year's Day, the Mountaineers have gotten steadily better. It hastened Derek Culver's ascent as a big man because he had more room to move. It allowed head coach Bob Huggins to go to a four-guard lineup, eventually sliding Taz Sherman from the bench and into the starting lineup (and Sean McNeil replaces him with aplomb when Sherman can't play). Miles McBride is one of the half-dozen best guards in the conference, while Jalen Bridges, Emmitt Matthews Jr., and Kedrian Johnson play solid roles either as starters or subs. Huggins has his best team in three seasons, and it's built for the rigors of the NCAA Tournament because it can beat you several ways.
Projection
Elite Eight. The Mountaineers can score in buckets and play good defense, occasionally reaching great. The fact that it can win offensive shooting matches and old-fashioned slugfests bodes well for West Virginia. I also think the Mountaineers will be that three- or four-seed that lucks into a favorable bracket.  
You can find Matthew Postins on Twitter @PostinsPostcard. Send him a tweet with your question to be included in this week's Big 12 Basketball Mailbag, which appears each Friday during the conference season.
**Want to win a $20 gift card?  Go sign up here and join our conversation! The best poster each week wins a gift card to your favorite establishment!**