Big 12 News
NCAA Releases March Madness Team Replacement Policy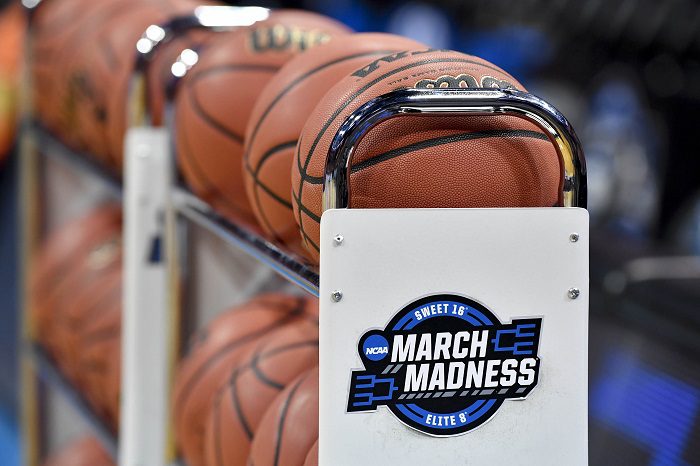 The NCAA has released a team replacement policy for the NCAA Tournament, should a team be unable to play due to COVID-19.
The proposed plan, released Thursday by the NCAA, outlines its proposal for team replacement policy before and after the tournament field is released. It revolves mainly around making sure there are replacement teams, in case teams are unable to participate due to COVID-19 protocols after the bracket is set on March 14.
For conferences like the Big 12, if the automatic qualifier is unable to meet those COVID-19 protocols, the conference can replace that team. But, each conference must submit an automatic qualifying policy by Friday. The NCAA didn't specify when a replacement team for a conference's automatic bid had to be submitted, but it likely aligns with the deadline it provided for any at-large teams who don't meet the COVID-19 standards. That deadline is set for 11 p.m. eastern on March 13, which is after most of the conference tournaments are complete. That is the evening before the NCAA releases the tournament bracket.
The Big 12 Tournament is done the evening of March 13 in Kansas City.
But there is still an opening to replace an automatic qualifier or an at-large team after the bracket comes out on March 14.
Multi-bid conferences, like the Big 12, could have a team come up that cannot participate. In this case, the tournament committee's last four teams not selected as at-large teams would be considered replacement teams. Those teams, ranked one through four, would enter the field in the order of who leaves the field, and they cannot enter the field any later than March 16 at 6 p.m. eastern.
If those four back-up teams don't make the NCAA field, they would be the first four seeds in the NIT Tournament, which starts March 17.
Confusing? A little bit, especially since there are two dates, and the NCAA's document doesn't specify a deadline for the AQ replacement. But the bottom line is the final deadline to alter the field for COVID-19 purposes is March 16.
After that, if you're flagged, you're out.
You can find Matthew Postins on Twitter @PostinsPostcard. Send him a tweet with your question to be included in this week's Big 12 Basketball Mailbag, which appears each Friday during the conference season.
**Want to win a $20 gift card? Go sign up here and join our conversation! The best poster each week wins a gift card to your favorite establishment!**