Big 12 News
Six former Big 12 Basketball Players Could Be on NBA Trade Block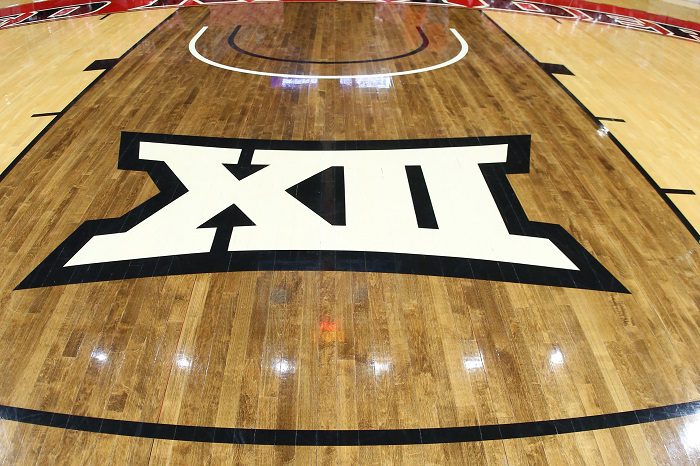 Six former Big 12 basketball players could find themselves dealt at the 2021 NBA trade deadline, as CBSSports.com's James Herbert wrote on Thursday.
With the deadline a month away, a lot could happen. But Herbert's piece put together a list of 40 NBA players that could find themselves changing teams for various reasons by the March 25 deadline. And a half-dozen former Big 12 players were on the list.
Former Oklahoma forward Blake Griffin made the list under the 'It's Complicated' header, as Herbert theorized that players in this category may be making too much money for any team to take them on.
Griffin is averaging 12.3 points and 5.2 rebounds for the Detroit Pistons this season. But Herbert wrote that because Griffin has been hurt most of February and that, along with his $36.8 million salary this season and a $39 million player option next year, may not interest another NBA team.
READ MORE: The Big 12 Tournament Bracket Can Still Change Dramatically
READ MORE: Is Kansas State Basketball Turning the Corner or Having a Moment?
Former Kansas forward Andrew Wiggins fell into that category, too. The former Jayhawk, who was taken No. 1 overall in 2014, is in Golden State now, and the Warriors may not want to deal him. He's averaging 17.5 points and 4.6 rebounds per game. But, Wiggins has value, thanks to that production, but he also has a significant financial commitment the next two seasons — more than $60 million.
Former Texas forward LaMarcus Aldridge, the No. 2 overall pick in 2006, is in a different situation in San Antonio. Aldridge is playing on an expiring contract valued at $24 million. Any team that trades for him would only pick up the remaining value of Aldridge's contract and be able to release him after the season. Averaging 13.9 points and 4.5 rebounds per game, he would have value as a back-up to a contender.
Herbert also had an ENTIRE category devoted to the Orlando Magic, a team Herbert wrote is trying to decide whether it should hang onto its high-priced talent or trade it all blow up the team. That's where former Texas forward Mo Bamba comes in. The No. 6 overall pick in 2018 isn't playing much in Orlando, thanks to starter Nikola Vucevic, who plays the same position. Now, the Magic could trade Vucevic or Evan Fournier, who also plays the position, and commit to Bamba, according to Herbert. But, as Herbert writes, the Magic could just deal Bamba, who is averaging only 4.7 points and 3.7 rebounds per game.
Former Baylor forward Taurean Prince, who is averaging 8.5 points and 3.6 rebounds per game, could have a market, according to Herbert. Plus, like Aldridge, he's on an expiring contract, which in the NBA is a valuable commodity. Plus, former Texas forward P.J. Tucker, now in Houston, as a reputation as a quality defender and comes with a small expiring contract at $8 million.
You can find Matthew Postins on Twitter @PostinsPostcard. Send him a tweet with your question to be included in this week's Big 12 Basketball Mailbag, which appears each Friday during the conference season.
**Want to win a $20 gift card? Go sign up here and join our conversation! The best poster each week wins a gift card to your favorite establishment!**