Big 12 News
AP Poll: West Virginia Jumps to No. 6, Kansas Back in Top 15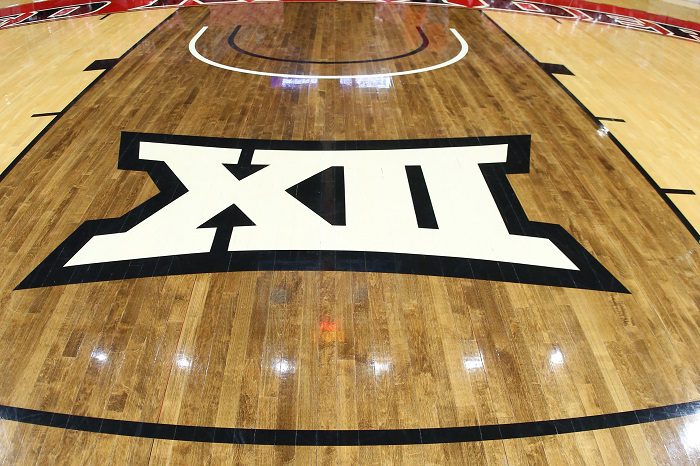 The Baylor Bears fell from No. 2 to No. 3 in the latest Associated Press Top 25 Men's Basketball poll, released March 1.
Baylor (18-1, 10-1 Big 12) finally got back on the floor last week, as they had not played since Feb. 2 due to a COVID-19 pause and severe winter storms that hit Texas and caused postponements. The Bears defeated Iowa State, 77-72, in their return to the floor, and then lost to Kansas, 71-58, in Lawrence, Kansas, to lose for the first time this season.
By losing the Bears fell from the No. 2 perch they had lived on for practically the entire season.
The Bears are playing three games this week in an effort to make up as many games as possible before the end of the regular season on Sunday. But, still, the Bears will only play 14 Big 12 games, while many others will have completed their schedule. At this point, the Bears seem on track for their first Big 12 championship.
West Virginia (17-6, 10-4) remained a Top 10 team for the second straight week, moving from No. 10 last week to No. 6 this week. The Mountaineers defeated TCU, 74-66, and then defeated Kansas State, 65-43. The Mountaineers were supposed to play Baylor in Waco, Texas, last Thursday. But the game was canceled. The Bears and Mountaineers will play on Tuesday in their only meeting in league play.  
Kansas (18-8, 12-6) continued its ascension in the poll. The Jayhawks lost to Texas, 75-72, but handed Baylor its first loss of the season, 71-58. Kansas moved up/down from No. 17 last week to No. 13 this week.
Texas (14-7, 8-6) went from No. 14 last week to No. 15 this week. The Longhorns split last week, defeating Kansas in overtime, 75-72, and then falling to Texas Tech, 68-59. Texas has three games scheduled this week to wrap up Big 12 play.   
The Sooners (14-7, 9-6) tumbled to No. 16 this week after moving to No. 7 last week. The Sooners lost both games last week, falling to Kansas State, 62-57, and Oklahoma State, 94-90. The Sooners have two games remaining to wrap up Big 12 action.  
READ MORE: Cowboys' Cade Cunningham leads Big 12 Top Basketball Players of The Week
READ MORE: Kansas Ends Baylor's Undefeated Season with 71-58 Win
Texas Tech (15-8, 7-7) stayed at No. 18 this week. The Red Raiders split last week, falling to Oklahoma State in overtime, 74-69, and then defeated Texas, 68-59. The Red Raiders have three games left to play this week, all in Big 12 play.   
Oklahoma State (16-6, 9-6) fell out of last week's poll, but the Cowboys shot back into the poll at No. 17 this week after beating Texas Tech, 74-69, in overtime, and defeated Oklahoma, 94-90, in overtime. The Cowboys have three games left to play this week in Big 12 action.
This Week's Big 12 Schedule (all times local)
Monday, March 1
Oklahoma at Oklahoma State, 8 pm., ESPN
Tuesday, March 2
Baylor at West Virginia, 5 p.m. EST, TV TBA
Texas at Iowa State, 6 p.m., ESPN+/Big 12 Now
TCU at Texas Tech, ESPN+/Big 12 Now
Thursday, March 4
TCU at West Virginia, 6 p.m., ESPN+/Big 12 Now
Iowa State at Texas Tech, 6 p.m., ESPN+/Big 12 Now
Oklahoma State at Baylor, 6 p.m., TV TBA
UTEP at Kansas, 7 p.m., ESPN+/Big 12 Now
Texas at Oklahoma, TBD, TV TBD
Saturday, March 6
Iowa State at Kansas State, 4 p.m., ESPN+/Big 12 Now
Oklahoma State at West Virginia, TBD, TV TBD
Sunday, March 7
Texas Tech at Baylor, 3 p.m., ESPN
Texas at TCU, 6 p.m., ESPN+/Big 12 Now
You can find Matthew Postins on Twitter @PostinsPostcard. Send him a tweet with your question to be included in this week's Big 12 Basketball Mailbag, which appears each Friday during the conference season.
**Want to win a $20 gift card? Go sign up here and join our conversation! The best poster each week wins a gift card to your favorite establishment!**