Trending Now
Nine-Year-Old Announces His Commitment to a High School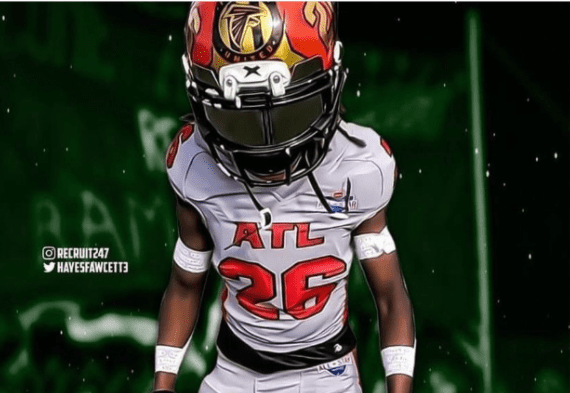 Where do we draw the line?
It seems like each year the big-time college football programs are recruiting guys earlier in their high school process. That can be good, as some guys are just can't-miss studs, but also some guys are late bloomers and they might miss out on them.
But what about committing to a high school when you're… NINE years old?!
It's completely ridiculous, but it's what happened over the weekend. Nine-year-old Dashaun Morris II committed to Grayson High School in Georgia.
Dashaun Morris is nine years old as mentioned and his Instagram page has 128,000 followers. I know branding around social media can be a huge money maker and a way to help improve one's career in sports or otherwise, but everything about this feels wrong.
It's parental exploitation. Let kids be kids. Will Dashaun still be a stud in high school, once he, ya know, actually hits puberty? Or will other kids catch up? He stops growing? Then what?
I'm pulling for the young man and have absolutely nothing against him, but it's a horrible look for his parents. No parent should be hyping a kid up on social media with hundreds of thousands of followers and making his high school commitment a thing, when he's still FOUR years away from even playing high school ball!
Completely ridiculous. I hope this isn't a formula that other parents start to try and duplicate.
**Want to win a $20 gift card?  Go sign up here and join our conversation! The best poster each week wins a gift card to your favorite establishment!**