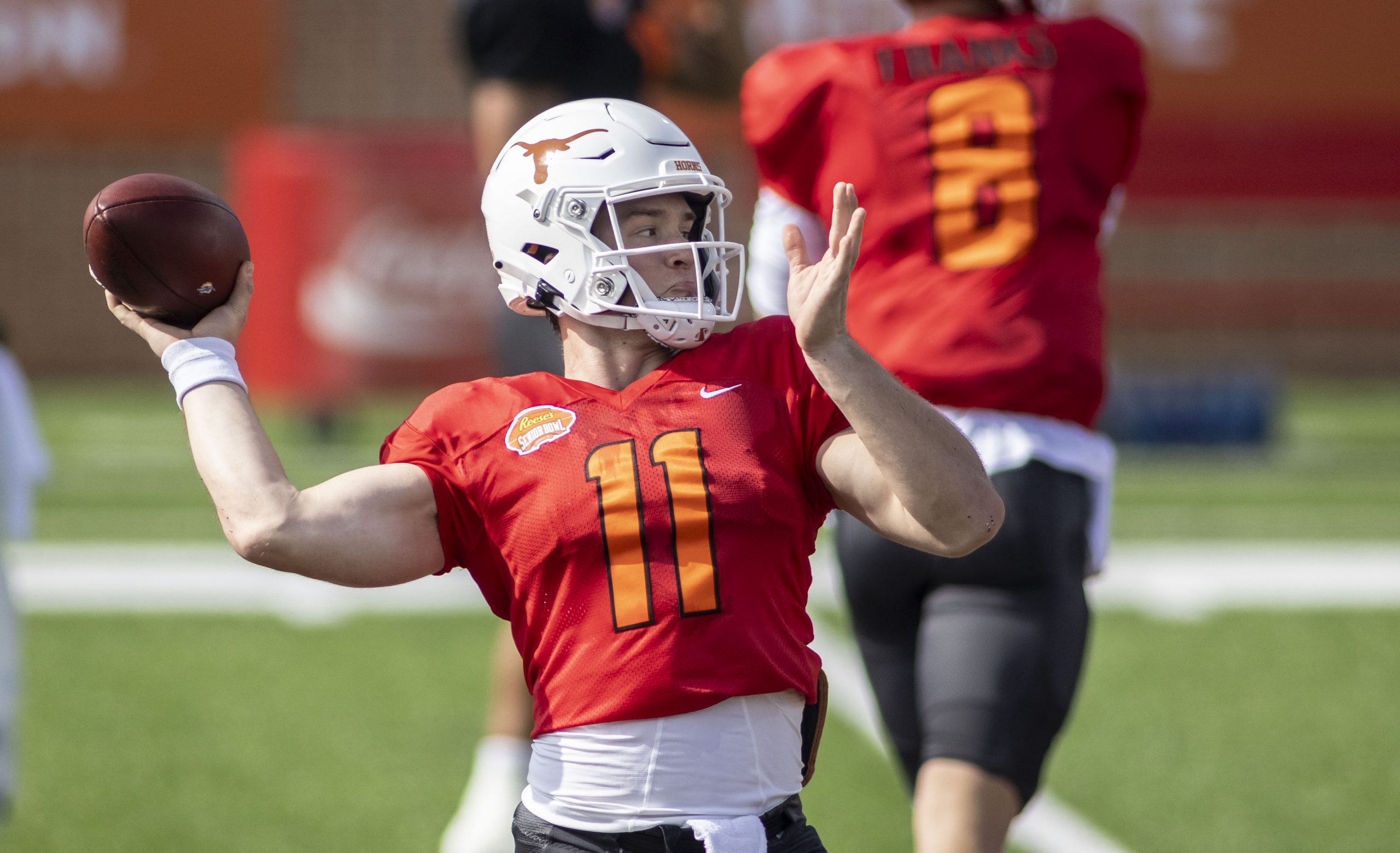 Texas Longhorns quarterback Sam Ehlinger decided to head to the NFL Draft following the 2020 season. And while he's not expected to be a top-round draft pick, he may be turning some heads after this viral video over the weekend.
Ehlinger is hoping to be one of the steals of the 2021 NFL Draft and he showcased his arm over the weekend when he tossed this 77-yard bomb during a workout.
While it's hard to tell how accurate the throw was, regardless, it was an impressive moment from the Texas QB. Many have been of the belief that Ehlinger is the classic example of a great leader and college quarterback, who doesn't translate well to the next level.
Of course, Sam is hoping to prove them wrong and his next chance to do that will be during Texas' Pro Day on March 11th.
Ehlinger could have returned to Texas for the 2021 season, since every player was given a free year of eligibility due to the COVID-19 pandemic. But Ehlinger wisely decided it was time for him to move on and let either Casey Thompson or Hudson Card take over under new head coach Steve Sarkisian.
Regardless of his NFL Draft stock, his accolades can never be taken away from him. He was a first team All-Big 12 selection in 2019 and started 33 of the 36 games played for the Longhorns. Ehlinger has combined for 10,400 total yards and 93 touchdowns during his career, trailing just Colt McCoy on the team's career list. While he never won a conference title, he took Texas to the Big 12 Championship Game in 2018.
The 2021 NFL Draft begins on Thursday, April 29th.
**Want to win a $20 gift card?  Go sign up here and join our conversation! The best poster each week wins a gift card to your favorite establishment!**