Big 12 News
USA Today Top 25: Baylor Remains in Top 3, Texas Top 10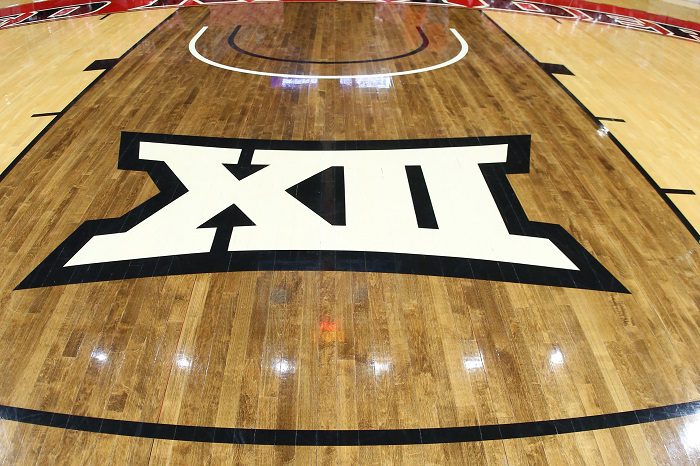 The Baylor Bears remained a Top 3 team in the latest USA Today Top 25 Men's Basketball Poll, released on March 15, with five other Big 12 teams making the cut.
Baylor (22-2) fell in the Big 12 Tournament semifinals to Oklahoma State, but won the Big 12 regular-season title. Despite the loss, the USA Today voters didn't lose too much love for the Bears, dropping them from No. 2 to No. 3 this week.
The Bears were installed as a No. 1 seed in the NCAA Tournament.
The Texas Longhorns were the big risers in the poll this week. Texas (19-7) defeated Oklahoma State, 91-86, to win the Big 12 Tournament for the first time in program history. Texas forward Jericho Sims, who had a double-double in the title game, was our Heartland College Sports Most Outstanding Player of the tournament.
With the victory, the Longhorns soared from No. 16 last week to No. 9 this week. Texas is a No. 3 seed in the NCAA Tournament, which starts on Friday.
READ MORE: 2021 NCAA Tournament: Schedule, Printable Bracket, Dates and Times
READ MORE: Seven Big 12 Basketball Teams Learn NCAA Tournament Seeds
Oklahoma State (20-8), as mentioned, made it to the Big 12 Tournament title game before falling to Texas. Armed with freshman sensation Cade Cunningham, the Cowboys head into the NCAA Tournament as a No. 4 seed. This week, the Cowboys moved from No. 14 to No. 12.
Kansas (20-8) won its first game in the Big 12 Tournament, beating Oklahoma in the quarterfinals. But, a player tested positive for COVID-19 and that forced the Jayhawks to leave the tournament before their semifinal game with Texas. The Jayhawks are still on their way to the NCAA Tournament as a No. 3 seed. In this week's USA Today poll the Jayhawks moved from No. 12 to No. 11.
West Virginia (18-9) fell to Oklahoma State in the quarterfinals of the Big 12 Tournament, and the Mountaineers ended up as a No. 3 seed in the NCAA Tournament. In the eyes of USA Today voters, the Mountaineers dropped from No. 9 to No. 13.
Texas Tech (17-10) were No. 22 last week, but that was before the Red Raiders lost to Texas in the Big 12 quarterfinals. With that loss, the Red Raiders moved up to No. 21 in this week's poll. The Red Raiders will be a No. 6 seed in the NCAA Tournament.
Oklahoma (15-10) was No. 24 in last week's poll. The Sooners beat Iowa State in the Big 12 first-round game, but then fell to Kansas in the quarterfinals. With that, the Sooners fell out of the Top 25 after being in the Top 10 just three weeks ago. The Sooners received 42 votes, and will be a No. 8 seed in the NCAA Tournament.
**Want to win a $20 gift card? Go sign up here and join our conversation! The best poster each week wins a gift card to your favorite establishment!**