Kansas Jayhawks
13 Big 12 Defensive Players Made ESPN's Top 60 Defensive Players Since 2000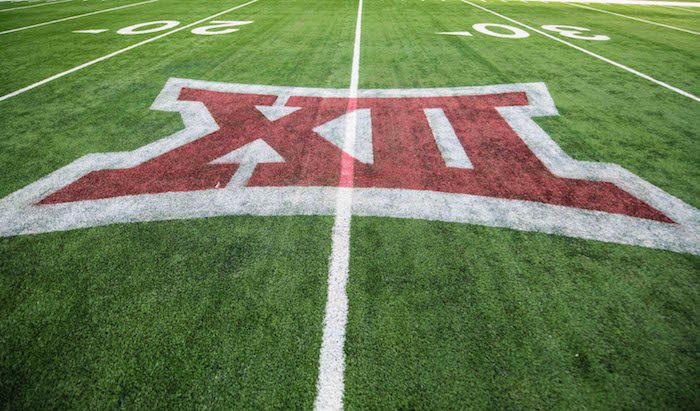 As we continue to make our way through the offseason, ESPN's Bill Connelly came out with his top 80 college football defensive players since 2000. Keep in mind that schools like TCU and West Virginia were in different conferences prior to the 2012 season. Also, while Nebraska and Texas A&M were in the Big 12, I kept their players off the list. With that said, here are all the Big 12 defenders who made the list.
#74 Kansas CB Aquib Talib (2005-07)
#70 Texas DE Brian Orakpo (2005-08)
#67 Oklahoma DT Gerald McCoy (2007-09)
#57 Oklahoma LB Rocky Calmus (1998-01)
#44 Texas DT Rodrique Wright (2002-05)
#43 Texas CB Nathan Vasher (2000-03)
#42 Texas S Michael Huff (2002-05)
#37 Oklahoma DT Tommie Harris (2001-03)
#35 Oklahoma CB Derrick Strait (2000-03)
#19 Oklahoma LB Teddy Lehman (2000-03)
#13 Kansas State CB Terence Newman (1999-02)
#10 Texas LB Derrick Johnson (2001-04)
#7 Oklahoma S Roy Williams (1999-01)
Is there an obvious player missing from this list? Remember, Nebraska players like Ndamukong Suh were left off for sake of our Big 12 conversation.
It is interesting that the Big 12 has not had a player on this list from the past ten years. Hopefully, that will change moving forward. As we noted throughout the 2020 season, the Big 12 has been seriously improving its brand on the defensive side of the ball.
And even players like Nik Bonitto in the league are starting to call out the rest of college football and showing more pride on the defensive side.
**Want to win a $25 gift card? Go sign up here and join our conversation! The best poster each week wins a gift card to your favorite establishment!**