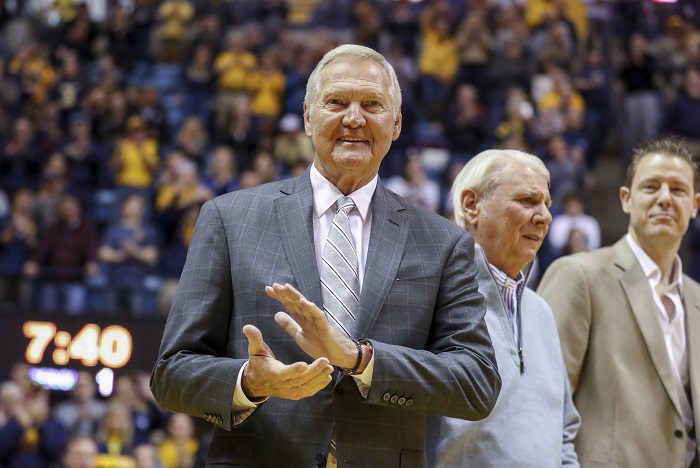 Congratulations to the Baylor Bears for advancing to their third Final Four in school history and their first since 1950. Big 12 schools have a long and proud history in the NCAA tournament and have had a representative in the last two Final Fours that have been held. Of the first 21 tournaments played from 1939 to 1959, schools from the current Big 12 were participants in 13 Final Fours and won three national championships. Oklahoma played in the first Final Four held in 1939.
Here is the number of Final Fours for each school in the current Big 12:
Kansas 15 (1940, 1952, 1953, 1957, 1971, 1974, 1986, 1988, 1991, 1993, 2002, 2003, 2008, 2012, 2018)
Oklahoma State 6 (1945, 1946, 1949, 1951, 1995, 2004) Oklahoma 5 (1939, 1947, 1988, 2002, 2016)
Kansas State 4 (1948, 1951, 1958, 1964) Texas 3 (1943, 1947, 2003)
Baylor 3 (1948, 1950, 2021)
West Virginia 2 (1959, 2010)
Iowa State 1 (1944)
Texas Tech 1 (2019)
TCU 0
Since the Final Four is this weekend, I thought it would be fun to look back through history and put together an all-time All-Big 12 Final Four team. To be eligible, a player had to play in the Final Four for a school that is currently a member of the Big 12 Conference. Here we go.
Bob Kurland, Oklahoma A&M (Oklahoma State)
In 1945 and 1946, Oklahoma A&M, now known as Oklahoma State, became the first men's basketball program to win back-to-back national championships. They were led by 6'10" center Bob Kurland. Kurland was known for leaping in the air above the rim to block opponents' shots, which led to the NCAA implementing the goaltending rule in 1945. Kurland is also the first known player to dunk in a game.
In 1945, Kurland scored 22 points in the championship game as the "Aggies," as they were called back then, defeated New York University 49-45. In 1946, he scored 23 points as they outscored North Carolina 43-40 in the title game. Kurland was named the NCAA tournament Most Outstanding Player both years, the first player to win back-to-back Most Outstanding Player awards.
Clyde Lovellette, Kansas
Center Clyde Lovellette led the Jayhawks to the 1952 NCAA title, capturing MVP honors and scoring a then-NCAA-record 141 points. He averaged 35.2 points per game in the 1952 NCAA tournament. He is the only player in history to lead the country in scoring and win the national championship in the same year. 1952 was the first time Kansas won the national championship.
Wilt Chamberlain, Kansas
Wilt Chamberlain led Kansas to the national championship game in 1957 in his only season playing college basketball. He scored 23 points in a triple-overtime loss to North Carolina in the championship game, but averaged 30.3 points per game in the tournament and was selected the Most Outstanding Player of the tournament.
Jerry West, West Virginia
Jerry West led West Virginia to the 1959 title game, losing by one point to California. He scored 38 points in the semifinal game against Louisville and added 28 points and 11 rebounds in the final against
California. He tied the five-game tournament record with 160 points (32.0 points per game) and led all scorers and rebounders in every game West Virginia played in being voted the Most Outstanding Player of the 1959 tournament.
Danny Manning, Kansas
The 1988 Kansas national champions were nicknamed "Danny and the Miracles," so of course, Manning has to make this list. Manning led the tournament in scoring at 27.2 points per game, including 31 points against Oklahoma in the championship game. He was named the Most Outstanding Player of the tournament.
Honorable Mention
Bertram H. "B. H." Born, Kansas
Indiana defeated Kansas 69–68 in the 1953 NCAA championship game, but Born won the tournament's Most Outstanding Player award. During the final, Born scored 26 points, grabbed 15 rebounds, and blocked 13 shots
Mario Chalmers, Kansas
Chalmers helped Kansas win the 2008 national championship by hitting a buzzer-beating three-pointer to tie the game against Memphis and send it to overtime, where KU won the game 75-68. Chalmers was voted the tournament's Most Outstanding Player.
Could the Baylor Bears put together a couple of great games this weekend and add someone to this list? I don't know which of their players is more likely. Jared Butler, MaCio Teague, Davion Mitchell, Adam Flagler and Matthew Mayer are all playing well. It will be fun to watch to see if they can get it done. Hope you are enjoying the games as much as I am. Go Big 12!
*If you like what you've read from Joe Mathieu, find more on his personal K-State site: https://www.kstatejoe.com/*