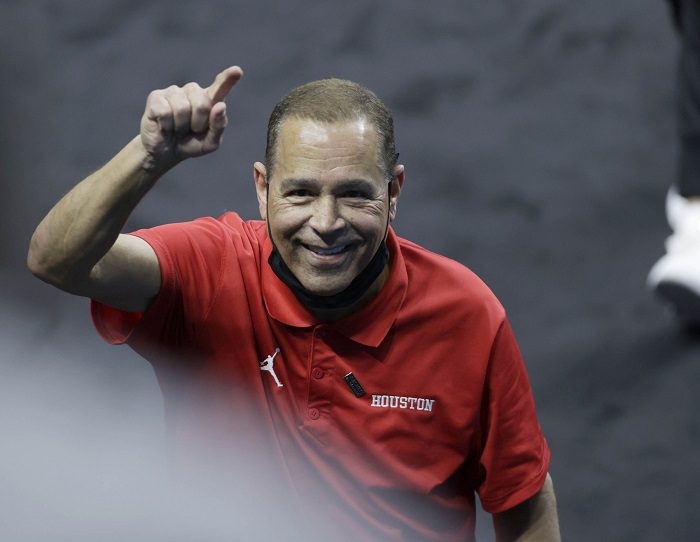 The University of Oklahoma has one of the best athletic departments in the nation. Even its detractors would admit as much.
Football is the king, but recently Oklahoma has won national titles in softball, gymnastics (men and women), golf and more. With Lon Kruger retiring and the great Billy Tubbs passing on not to long ago, the reminder must be made. Oklahoma is not a steppingstone job in any sport, including men's college basketball. 
Each of the previous four head coaches have been to at least one Elite 8, three of them have a made a Final four run. Oklahoma has had tremendous success in basketball and is widely considered one of the best programs in the nation to have not won a national title on the hardwood. In fact, Oklahoma has won the most tournament games among teams who have not won the national title. Oklahoma has been to five Final Fours. Among teams to not hoist the final trophy, only Houston has more appearances adding their sixth Final Four a couple of days ago. Only fourteen programs have been to more Final Fours in general. This Oklahoma program has tremendous potential and upside, and while it is already very good, it has a high ceiling and can be brought to greater heights.
Joe Castiglione is the best athletic director in the business and this is one of his most important hires he will have to make. The head coaching position in Oklahoma, should be viewed as a coveted position, with a lot to offer. Joe must find the right guy. 
Kelvin Sampson
In a perfect world the answer is right in front of the eyes of millions. His close friend, and former OU head coach Kelvin Sampson alongside his Sooner-laden staff just led Houston to the Final Four. Bring back Kelvin, or perhaps make a run at his son, former Sooner guard Kellen. Back in the day, it used to be serious business to have impermissible phone calls with recruits. His actions at OU, then at Indiana of course led to a show-clause and a virtual 5-year ban from coaching an NCAA institution. Some things come full circle, however, as most of his violations are now no longer even against the rules.
If Sampson, who shouted out Joe C in his press conference the other day, is willing to make a return to OU, this is the obvious decision. Perhaps writing the rest of this article would be meaningless. Joe C has a great relationship with Sampson. But more importantly, Sampson is one of the best coaches in the country (he is nearing 700 victories), and he has already spent 10 years at Oklahoma where he won the Big 12 Tournament three times and went to the NCAA tournament on nine different occasions, including a Final Four appearance in 2002. He is familiar with OU, he knows what works there, and yes, he can do it again. 
Dana Altman
Dana Altman would also be a fantastic hire. The current Oregon head man is from the region. He was born and raised in Nebraska, coached forever at Creighton, and built them into a respectable program. He also has experience coaching in the Big 8, as he was the Kansas State head coach back in the early 90's. Dana has been at Oregon for 11 seasons. Of those 11 seasons, Altman has won no fewer than 21 games in a given year. He has been to the big dance seven times. He has been to the Final Four and won at least one tournament game during each appearance in the field. Altman, ironically, lost to Buddy Hield and Lon Kruger in his first Elite 8 trip with the Ducks, before toppling the Kansas Jayhawks the next time he got a shot at a Big 12 school in the Elite 8. If you doubt his coaching prowess, re-watch his game plan against Iowa and Luka Garza, which screams of genius. He has turned Oregon, a program who once had a 35-year NCAA tournament drought into one of the better current programs in the country. At OU, the sky would be the limit. 
Terry Stotts
The final, and most long shot option, would be to bring Terry Stotts back home, the current Portland Blazer head coach and former Sooners guard who played under Tubbs would be a wildly shocking feather in Castiglione's hat if he were to pull it off. However it's hard to imagine Stotts would be willing to leave the NBA behind to coach college basketball.
One could dream, though right?
At the end of the day so long as Oklahoma does not hire a no name coach or Mark Turgeon, I think they have a chance to really turn the heat up on the recruiting trail, and to perhaps lure Austin Reaves and Davion Harmon into coming back to school, which both can do despite declaring for the NBA Draft.
Now, it's your move, Joe C. Don't screw it up!