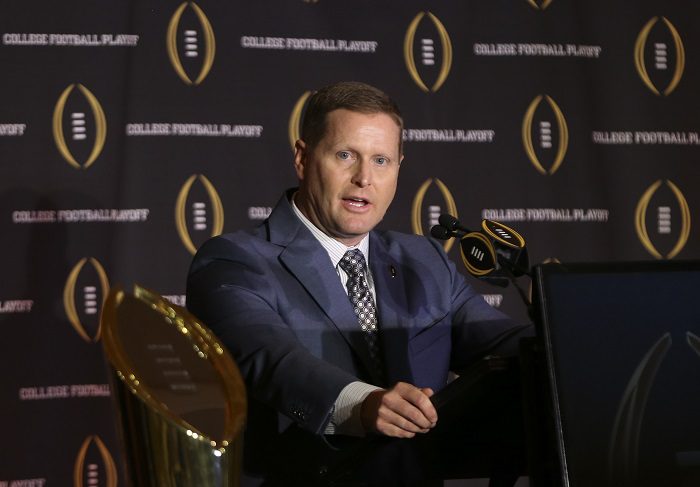 The Texas Tech Red Raiders community is reeling as it found out on Thursday that its star head coach Chris Beard would be leaving Lubbock for the Texas Longhorns.
Could there be a worse place for Tech to lose its once-in-a-generation coach to? Probably not.
But on Thursday, Texas Tech athletic director Kirby Hocutt held a press conference and made sure to get a solid dig in at Chris Beard (and Texas Basketball) on his way out the door.
Hocutt said, "There's no doubt in my mind, that when we go to Austin, Red Raider nation will occupy the majority of their arena just as we have done in the past."
But the best part is that Kirby Hocutt was just getting warmed up in this one.
Hocutt admitted he was frustrated by how this all went down and, yes, it burns more that it was to an in-conference, in-state school, saying, "We're going to fight, to use a term that Coach Beard uses, we've been in the fight for five years and the fight's not over. And you have somebody who walks away to go to an in-conference, in-state school, absolutely that frustrates you. Heck yea it does. If we're honest and loyal and sincere about getting the fight and you're in the fight every day, then yea, frustration would be a kind word to summarize it.
Can we get a Big 12 basketball schedule already for the 2021-22 season and know when these two teams are set to meet up?! Boy that's going to be a fun.
**Want to win a $20 gift card?  Go sign up here and join our conversation! The best poster each week wins a gift card to your favorite establishment!**