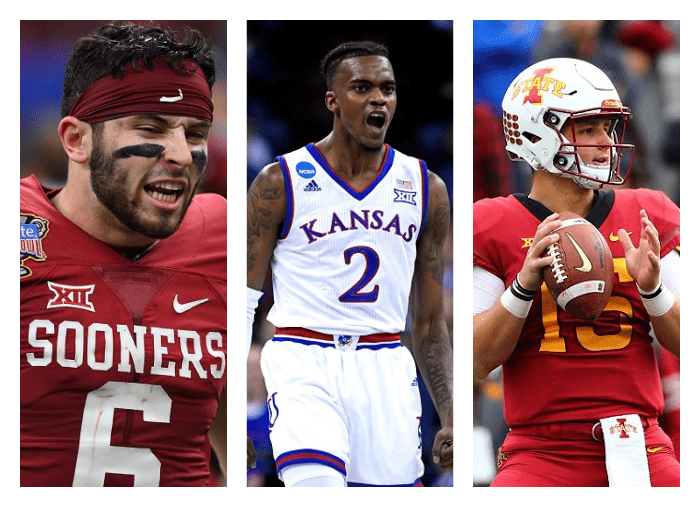 The 2021 NCAA Tournament is here! We are fired up with seven Big 12 teams in March Madness. But we also thought it would be fun to put together our own bracket to see who is the "best" Big 12 athletic program. We put together a list from No. 1 through No. 64 and broke them down by seeds like the NCAA Tournament. Each program was evaluated based on its entire history, not just recent history.
We will update the bracket every couple of days after polling is over!
Here we go with our Elite 8!
Elite 8
Elite 8: 1 Kansas Men's Basketball vs. 15 Iowa State Football
Elite 8: 1 Oklahoma Football vs. 15 Baylor Men's Basketball
Elite 8: 2 Oklahoma Softball vs. 2 Oklahoma Women's Gymnastics
Elite 8: 4 Oklahoma State Football vs. 4 Oklahoma Men's Basketball
Best of luck to all teams involved and we will be updating the bracket every couple of days once polling is over!
**Want to win a $20 gift card? Go sign up here and join our conversation! The best poster each week wins a gift card to your favorite establishment!**