The Heart Beat
Big 12 College Baseball Players That Made it To The Texas Rangers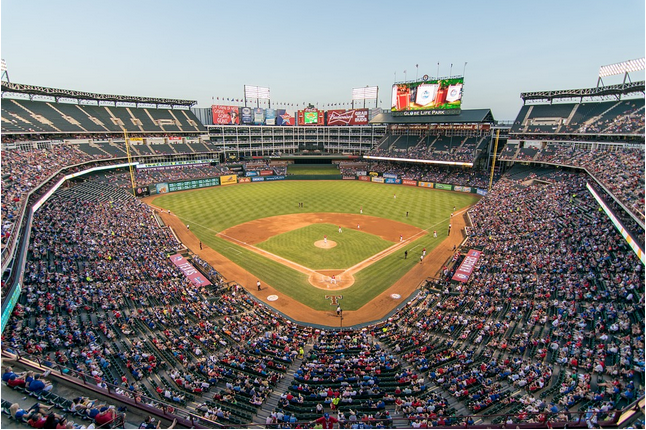 By drafting the co-Big 12 Conference Players of the Year in the 2019 Major League Baseball (MLB) First-Year Player Draft, the Texas Rangers placed their future in the hands of two players from a conference with a deep history in Texas and nearby states.
Although the Big 12 Conference has undergone multiple changes in teams ever since it formed in 1994, four of its current member institutions call Texas its home–Baylor University, University of Texas, Texas Christian University, and Texas Tech University. If you're a fan of the Texas Ranger or you know someone who is, it's always best to invest in some Texas Rangers travel mug.
High Hopes
In the aforementioned baseball draft, the Rangers selected then juniors Josh Jung of Texas Tech and Davis Wendel of Baylor. Jung hit .340 with 11 home runs, 53 runs batted in, and 59 runs scored in his junior campaign with the Red Raiders. Wendel batted .367 with eight home runs, 43 RBI, and 38 runs scored for the Bears.
Jung appeared in 10 spring training games for the Rangers this spring before the announcement on Saturday that he will likely miss two months recovering from a needed surgery on a stress fracture in his left foot. He batted .316 with two home runs and 28 runs batted in the minor leagues in 2019 before the COVID-19 pandemic canceled 2020 minor league baseball across the country.
Wendel also hit .316 in his minor league baseball debut season in 2019, scoring eight runs while producing six hits in just 19 at-bats after rehabbing a thumb injury he suffered during Baylor's 2019 season.
Current Big 12 Player on Rangers Roster
With the season approaching, which is also the best time to purchase Texas Rangers gifts, one Big 12 Conference baseball player is on the Rangers' 40-man roster. Left-handed pitcher Wes Benjamin finished 2-1 in eight appearances in 2020, striking out 21 hitters in 22.1 innings. The Rangers drafted him in the fifth round of the 2014 MLB June Amateur Draft.
Playing three seasons for the University of Kansas baseball program from 2012 through 2014, Benjamin posted a 13-13 record with a 4.01 earned run average in nearly 225 innings of work. In five minor league seasons, he earned 28 wins, while averaging 8.1 strikeouts per nine innings in 89 appearances, including 84 starts.
Oklahoma and Oklahoma State Connection
Right-handed starting pitcher Bobby Witt appeared in 16 seasons in Major League Baseball after playing collegiate ball at Big 12's Oklahoma University. He was the Rangers' first-round draft pick in the 1985 amateur baseball draft, the third pick overall. He pitched for Texas from 1986-92 and again from 1995-98.
Witt had his best season in the majors in 1990, when he posted a 17-10 record with a career-best 3.36 earned run average with 220 strikeouts in 222 innings. He finished his career with 142 victories, 104 of which came as a member of the Rangers.
A pair of Big 12 Conference hitters from Oklahoma State University made their mark on the Rangers organization. Pete Incaviglia was drafted eighth overall in the first round by the Montreal Expos in the 1985 Major League Baseball draft after a legendary collegiate career where he hit 100 home runs in three seasons. He was traded later that year to Texas and started the 1986 season with the Rangers without having ever played a minor league baseball game. Incaviglia hit at least 20 home runs in each of his first five seasons in Major League Baseball, driving in more than 80 runs in four of those seasons, all with Texas.
Mickey Tettleton played for the Oklahoma State team that advanced to the 1981 College World Series final, where he earned all-tournament team accolades. He was drafted that year in the fifth round by the Oakland Athletics. After playing for the A's and two other clubs primarily as a catcher, he signed with the Rangers as a free agent in 1995. With Hall of Famer Ivan Rodriguez holding down the catcher's position, Tettleton played right field and as a designated hitter, matching his career-high with 32 home runs and adding 72 RBI in 1995. He contributed 24 home runs and 83 runs batted in for the American League West champion Rangers.
Big 12 Texas Rangers Players from Former Conference Schools
Two of the best-known Texas Rangers to play Big 12 conference baseball attended schools no longer in the conference. Pete O'Brien, a first baseman/outfielder who played six seasons with the Rangers, played collegiate ball at the University of Nebraska, while second baseman Ian Kinsler, a legendary member of the Rangers for seven years, played at the University of Missouri. Both schools left the Big 12 conference to join other conferences in 2011.
After his junior season at Nebraska, O'Brien was drafted in the 15th round by the Rangers in 1979. After playing 20 Major League Baseball games in 1982, he became a starter in 1983 and played in at least 142 games in each of his six seasons with the club, including 154 or more (of the 162-game season) in five of those years. In his seven seasons with Texas, he batted .273 with 144 home runs and 487 runs batted in. In a three-year span from 1985 to 1987, he recorded at least 22 home runs and 88 RBI.
Kinsler played his junior season of baseball at Missouri, earning All-Big 12 Conference second-team honors, and was drafted by the Rangers in the 17th round in the 2003 draft. He would go on to become a four-time Major League Baseball all-star and earn two Gold Glove awards, given to the top defensive players at each position. In 2009 and 2011, he joined the 30-30 club with 30+ home runs and 30+ stolen bases in the same year, leaving him in the elite company of those who have accomplished the feat more than once.
In his eight years with the Rangers, Kinsler batted .273 with 156 home runs, 539 runs batted in, and a team-record 172 stolen bases. He was named to the American League all-star team in the 2008, 2010, 2012, and 2014 seasons, the first three when he was with the Rangers.