Big 12 News
ESPN College Football FPI: Big 12 Dominates Strength of Schedule Rankings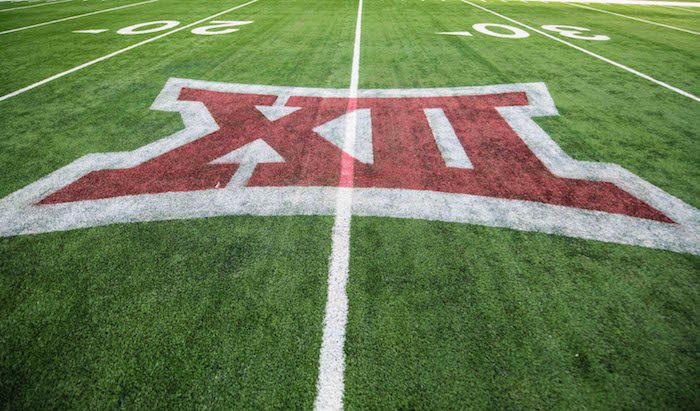 The college football season is months away, but there is already a lot of hype building around the Big 12 Conference.
This week the ESPN FPI preseason rankings came out and there were three Big 12 teams in the Top 10. Oklahoma was ranked No. 2, Iowa State at No. 4 and Oklahoma State came in at No. 9.
But now, how about this? The ESPN FPI 2021 Strength of Schedule came out and NINE of ten Big 12 teams found themselves ranked in the Top 15 in the country. Only the Oklahoma Sooners were not in the Top 15, which makes sense because as the No. 2 team in the country, they can't play themselves.
This is absolutely incredible for the Big 12, which is the only Power 5 Conference with a true round robin schedule. Don't tell that to ESPN, they don't like to talk about it as they wax poetic about the SEC and Big Ten.
Here's the Top 15.
The Big 12 has nine of the Top 15 teams listed in strength of schedule, while the SEC has six of the Top 15. The Big Ten, ACC and Pac-12 have zero.
Here's reminder on how ESPN's FPI works:
Per ESPN, "FPI is a predictive rating system designed to measure team strength and project performance going forward. The ultimate goal of FPI is not to rank teams 1 through 128; rather, it is to correctly predict games and season outcomes. If Vegas ever published the power rankings it uses to set its lines, they would likely look quite a lot like FPI."
I know the season is months away, but even just getting this kind of news gets me pumped up for the fall of 2021 to be here!
Oh, and I very much hope the Big 12 pumps itself up even more than usual heading into the summer and fall.
**Want to win a $25 gift card?  Go sign up here and join our conversation! The best poster each week wins a gift card to your favorite establishment!**