Big 12 News
Missouri is Heading Back to the Big 12 for This Sport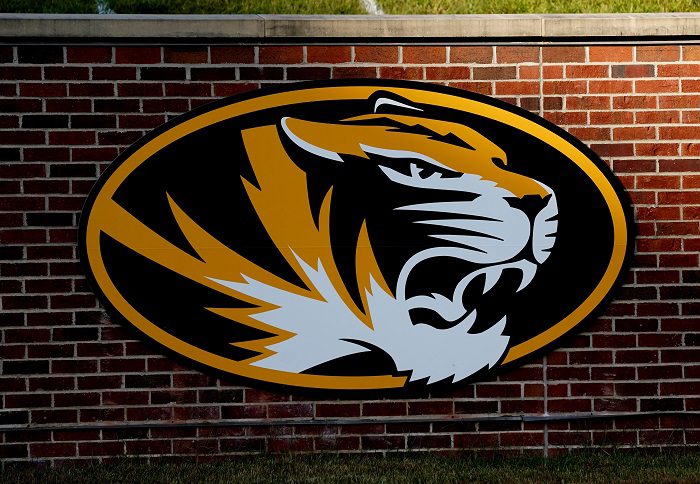 The Missouri Tigers left the Big 12 Conference nearly a decade ago, but now they're coming back. Sort of. Missouri wrestling will be joining the Big 12 Conference as an affiliate member.
"Mizzou's wrestling program has always strived for excellence in everything they do, both on and off the mat," said Darryl Chatman, chair of the UM Board of Curators via news release. "This return to the Big 12 Conference continues that tradition of seeking excellence in competition. MU and the state of Missouri can be proud of the team that will represent us in a conference with some of the best wrestling programs in the country. I'm very happy for our team and wish them and Coach Brian Smith the best as they move to the Big 12."
Missouri left Big 12 wrestling in 2012 when it joined the SEC in all other sports, but since no other SEC schools sponsor wrestling the Tigers joined the Mid-American Conference for nine seasons, winning a league championship in every year as a member. 
MU has won 10-straight conference titles overall, also earning a Big 12 crown in its most recent season in the league. 
Missouri will become the 12th member of the Big 12's wrestling membership and won't be the only non-regular Big 12 team to be a part of Big 12 wrestling. That list also includes North Dakota State, Wyoming, Air Force and Northern Iowa. Of the full-time Big 12 members.
As a member of the Big 12, Mizzou won five individual national titles with three coming from Ben Askren, one from Mark Ellis and one from Max Askren. The Tigers have continued as a dominant program, despite not being in a major conference. This past season, Missouri qualified 10 wrestlers to the national championships. 
Tigers head coach Brian Smith said in a press release, "Big 12 Commissioner Bob Bowlsby and Senior Associate Commissioner Bob Burda were instrumental in making this happen for Mizzou. The Big 12 has an outstanding wrestling tradition; having the opportunity to return home is so special for our current and past student-athletes who have helped make Tiger Style what it is today."
Is this a sign of things to come with conference realignment a couple years away? Let's see. As I made the case for recently, the Missouri Tigers should've never left the Big 12 Conference. Let's see if coming back in wrestling adds any more buyer's remorse.
**Want to win a $25 gift card?  Go sign up here and join our conversation! The best poster each week wins a gift card to your favorite establishment!**