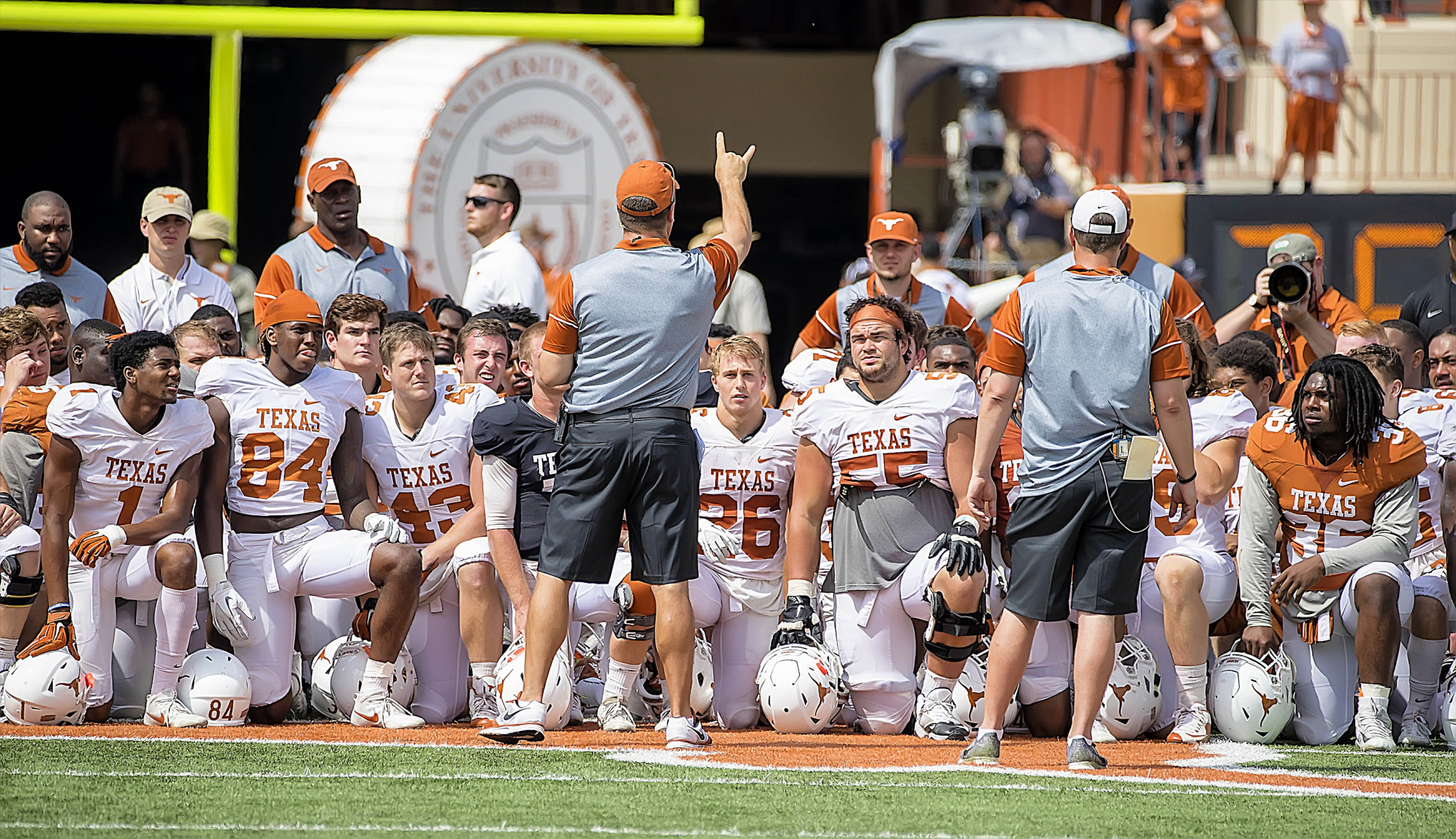 Well, it is that time of the year again as we wrap up spring ball across the Big 12. As, we finish up spring games, it always feels as each fan base feels much better about their team after the spring game.
Of course, each school will claim their spring game as a "win" despite everyone being on the same team at the end of the day. It seems like every year fans and media put way too much stock into these games.
For one, these games are glorified practices. Usually, the teams are uneven, and the scoring systems used are more confusing than the decisions made by Big 12 referees on Saturday's.
Secondly, no matter what the level of competition is out there, we always seem to find stories of the next "break out star" popping up after a big spring performance. It never fails that each year brings a new superstar in the making. But I am here to tell you to pump the brakes a little bit and don't start hanging a championship banner just yet (looking at you Texas A&M).
Keep in mind, backups play most of these games because unlike the days of ten or twenty years ago, starters don't play a whole lot. This is like the preseason for the NFL. It is good to use it to a certain extent but most of this is to help backups get some valuable reps. Yes, the occasional big play will happen but when it does, make sure it is at least against the first string and not the third team before crowning them the next Heisman winner.
Of course, Oklahoma State head coach Mike Gundy did not help my take on spring games. After Saturday he said that the OSU spring game was "perfect" and also mentioned that this was, "The best spring since I have been here." While the stories will likely take off from Stillwater, just don't get your head filled with junk to build yourself up only to set yourself up for disappointment come November.
I can't forget the time when Tom Herman got into it with local reporters a couple years ago after a sloppy spring game and telling a certain member of the media to not take everything that happened in a spring game too seriously. Just because something doesn't work out in a spring game doesn't mean that will be a problem come fall. And of course, new Texas head coach Steve Sarkisian was asked why the offense struggled on Saturday and his response was simple, "It's a spring game."
There are two types of people in this world. Those who like to drink and enjoy something and those who like to chug everything as fast as they can. But before you start chugging the team Kool-Aid, look at it. Is it half full or half empty? My take? Pick it up and enjoy it slowly. Or maybe wait a couple games in before drinking yourself sick. Sometimes we truly don't know how these teams will be until we hit conference play. We can say one thing in the offseason only for something else to happen during the season.
**Want to win a $25 gift card? Go sign up here and join our conversation! The best poster each week wins a gift card to your favorite establishment!**