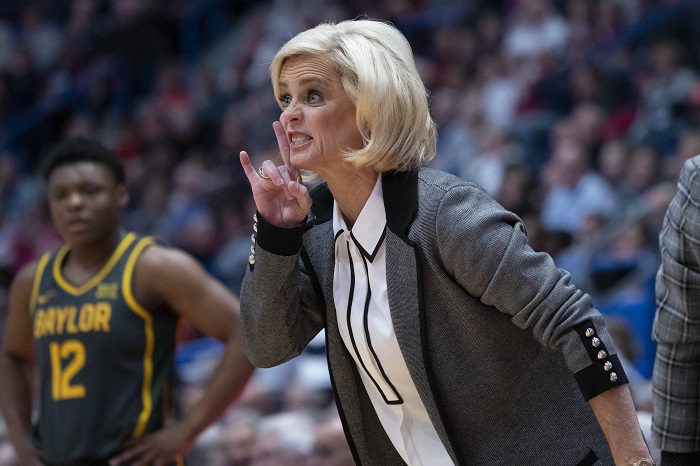 After 21 seasons in Waco as the head coach of the Baylor women's basketball team, including three National Championships, Kim Mulkey is taking the same position with the LSU Tigers.
KWTX 10 in Waco first broke the news on Sunday afternoon, but it has since been confirmed by Baylor University.
These rumors around Mulkey leaving for LSU have been swirling since the Tigers parted ways with their head coach Nikki Fargas.
Mulkey has a record of 631-104 since taking over the Baylor job back in 2000. Most recently, Mulkey won a championship with Baylor in 2019 and then guided the Bears to the Elite Eight in the 2021 NCAA Tournament. She is the only person in NCAA women's basketball history to win national championships as a player and coach. Mulkey won an Olympic Gold Medal in 1984 and was accepted into the Women's Basketball Hall of Fame in 2020.
On Feb. 18, 2020, in a win at Texas Tech, Mulkey became the fastest Division I coach, men's or women's, to reach 600 career victories. Also this season, Baylor extended the nation's longest current streak of consecutive regular season women's titles to 11 in 2021.
As a player, Mulkey was in back-to-back NCAA championships with Louisiana Tech back in 1981 and 1982, where she was an All-American point guard.
Mulkey takes over a program that has not been to the NCAA Tournament since the 2017-18 season.