Trending Now
Paul Finebaum: College Football Playoff Expansion Inevitable Very Soon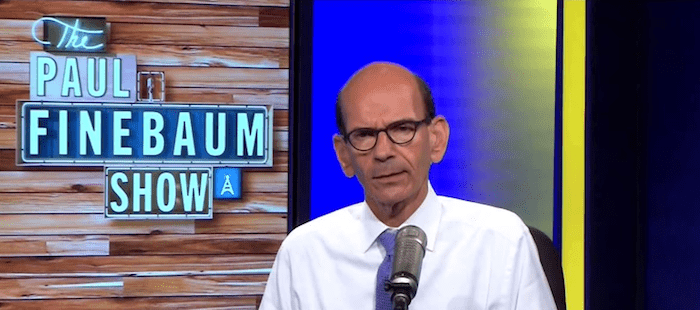 The College Football Playoff committee met this month to discuss expanding the playoff, and one big voice in college football, ESPN personality Paul Finebaum, is convinced that change is coming sooner than later.
The current agreement for a four-team Playoff under contract through the 2025 season, Finebaum says the committee's hypothetical 16-team analysis released last week proves the item has been moved from the backburner to the front.
"We are definitely going to see an expansion before the end of this contract," Finebaum said Monday morning on WJOX-FM. "That was clearly the subliminal message from this release, Friday. When I first saw it, I got thrown off. By putting the 16 in there, you just said 'there's no way. They're just playing games.' The closer you read it, the more you thought about it, it makes sense. I think this is a conversation, really, about not only the College Football Playoff but about television. They're sending a message. We are, at least, willing to have a serious conversation before the end of this contract. Because of that, they've opened the door."
Most recently in the Big 12 Conference, TCU head coach Gary Patterson talked in favor of College Football Playoff expansion.
The College Football Playoff was structured to theoretically expand the pool of teams who had a chance at winning the National Championship, however it hasn't appeared to have done that. Alabama and Clemson have each made appearances in six of the seven Playoffs. Also, the two programs have combined to win five of the last six College Football Playoff Titles.
The recent reports say the committee has discussed expanding the Playoff to as many as 16 teams.
**Want to win a $25 gift card?  Go sign up here and join our conversation! The best poster each week wins a gift card to your favorite establishment!**