Trending Now
Here's Another NFL Draft Stat Explaining Why the Pac-12 is Struggling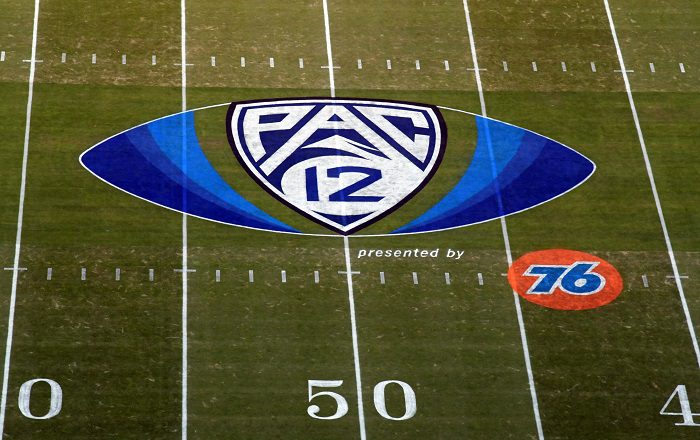 The Pac-12 appears to be the Power 5 conference that continues to struggle the most when it comes to college football relevancy.
There are several reasons to explain it. First off, the Pac-12 expanded, but it didn't really get any brands that brought much to the table. Colorado has been an afterthought since leaving the Big 12, and while Utah has been pretty solid, it's not a national brand.
Of course, soon-to-be former commissioner Larry Scott thought he could really blow up the Big 12 and land OU and Texas, which college football historians believe was closer to happening than many originally thought. However, and thankfully, that never happened, as it would have been the end of the Big 12 as a major conference.
Also, the Pac-12 network as been a complete disaster for the conference.
But one angle that should not be overlooked is the fact that there are less high-quality recruits coming out of the state of California in recent years. Here's a look at the 2021 NFL Draft and how the state of California continues to fall behind, despite having the largest population in the country.
This, once again, isn't the sole explainer. but it is a factor.
Here's another tidbit on the changing landscape: from 2006 to 2016, high school products from Florida (49 players), Texas (41) and California (30) have had their names called most frequently during the first round of the NFL Draft.
Considering most of the Pac-12 schools are trying to find their players in California, having fewer high-end recruits to choose from, while recruiting also gets more national, with schools from the Big 12, SEC, Big Ten and ACC also willing to venture out west, makes things that much more difficult for programs in the Pac-12.
When factoring in the College Football Playoff, the Pac-12 only has two total appearances. The SEC and ACC have eight, the Big Ten has five and Big 12 has four.
The Pac-12 needs to pick it up sooner than later, but there's no reason to believe the tide is turning any time soon.
**Want to win a $25 gift card?  Go sign up here and join our conversation! The best poster each week wins a gift card to your favorite establishment!**