Big 12 News
Texas linebacker Jake Ehlinger Found Dead Off Campus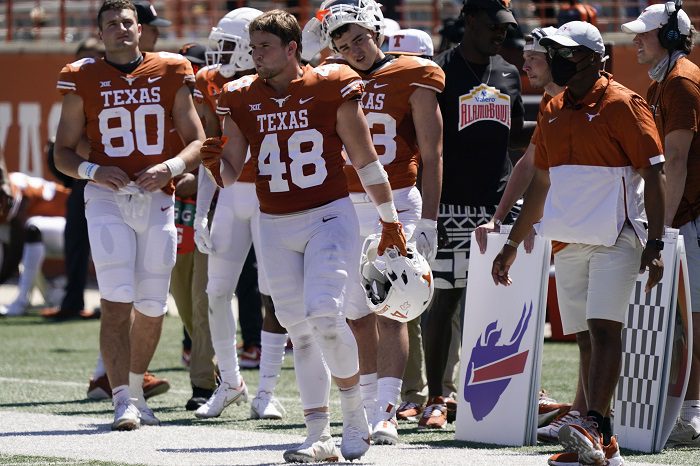 Texas Longhorns linebacker Jake Ehlinger, the younger brother of former Longhorns quarterback Sam Ehlinger, was found dead Thursday, according to Austin police officials.
Police said they received a call at 12:18 p.m. and found Jake Ehlinger in the 1200 block of West 22nd Street. Authorities did not specify how they found him. However, law enforcement did add his death is not considered suspicious.
No cause of death or other details were released.
Jake Ehlinger came to Texas after playing his high school ball at Westlake, and the former two-star prospect hadn't played the last two seasons.
Sam Ehlinger was drafted by the Indianapolis Colts in the sixth round of the NFL draft just last weekend.
As this story continues to develop we will have the latest for you at Heartland College Sports.