Big 12 News
Former Cyclones Player Kamari Cotton-Moya Named Iowa High School Coach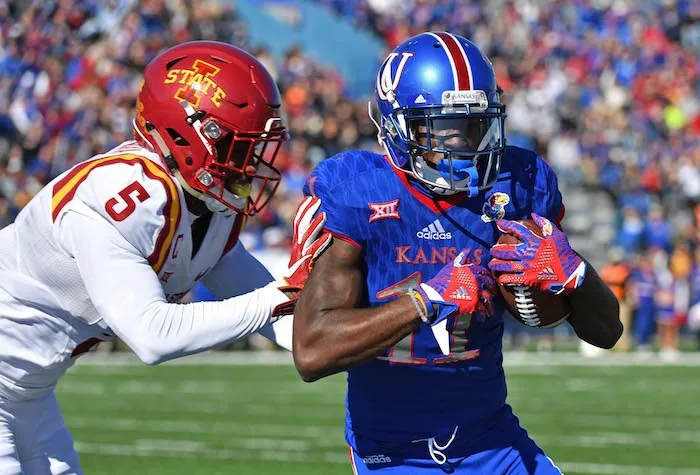 Former Iowa State Cyclone safety Kamari Cotton-Moya has been named the new head football coach at Denison-Schleswig High School in Iowa.
Cotton-Moya played for the Cyclones from 2014 to 2017. He started off his career with 77 tackles in 2014 and was named the Big 12 Defensive Freshman of the Year and was a first-team Freshman All-American. Then he was a second-team All-Big 12 selection as a junior and then a first-team All-Big 12 selection as a senior in 2017. He finished his career with 38 starts, racking up 236 total tackles, 15 passes defended, 9.5 tackles for loss, and five interceptions.
As for his new job, Denison-Schleswig Activities Director Derek Fink said, "Kamari comes to the Monarch Football program with great enthusiasm, knowledge and experience of the game of football, most importantly a passion to work with the kids of the Denison Community School District. In Kamari's short time in our school district this spring, Kamari has made a great impact on our staff and students and we are excited for him to join our football program and school district next fall."
This is Cotton-Moya's first head coaching job. After being unable to land an NFL gig and then deciding to pass on the Canadian Football League, his only coaching experience came at high school alma mater in Bakersfield, California, along with youth programs.
Now he's in charge of a high school program in Iowa coming off a 2-6 season.