Big 12 News
TCU Announces Return to 100% Capacity for Outdoor Sports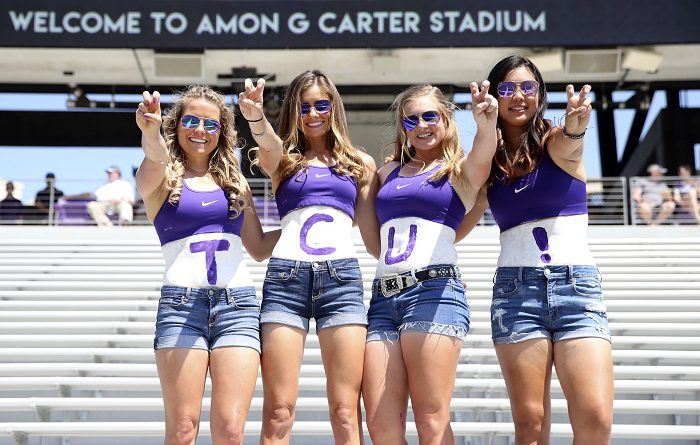 The TCU Horned Frogs are now the latest Big 12 school to announce that they are returning to 100 percent capacity for all outdoor events.
The announcement came down on Wednesday afternoon on Twitter.
TCU athletic director Jeremiah Donati noted that the change is effective immediately. Unfortunately, the announcement comes too late for Horned Frog baseball fans to take advantage of the 100 percent capacity for the regular season. The Horned Frogs are wrapping up the regular season at Kansas State this weekend, before playing in the Big 12 Tournament in Oklahoma City the following week.
It's unclear if the change would apply to any postseason events hosted at TCU, as those would be considered NCAA events. At last Sunday's FCS National Championship game on Sunday between Sam Houston State and South Dakota State in Frisco, Texas, fans were required to wear masks in the seating bowl unless they were eating or drinking.
On Tuesday, Baylor announced that it was lifting its capacity restrictions effective immediately, which means that the Bears could see full attendance this weekend when they host the Oklahoma Sooners.
Several other Big 12 teams have announced that they expect to see 100 percent capacity at football games in 2021, including Texas, Oklahoma, Oklahoma State and West Virginia.