Big 12 News
ESPN, FOX Decline Early TV Negotiations with Big 12 Conference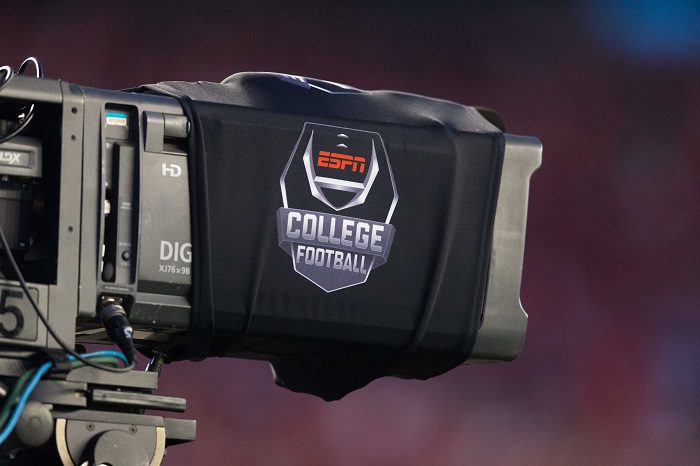 The college football world has been quiet for the better part of nearly a decade since massive conference realignment took place. There are already rumbling that things may begin to pick up in the next couple of years as the TV contracts near their conclusion across the college football landscape.
But for the Big 12 Conference, they reportedly made an effort to lock up a new TV deal, but were turned down.
The new report from the Lubbock Avalanche-Journal says the Big 12 deal with ESPN and FOX that runs through 2025 is not going to be extended any time soon. There are four years left on their 13-year agreement.
The report said that the TV partners were not yet ready to discuss an extension beyond the current deal. Per the Avalanche-Journal, "That was a message Big 12 presidents, chancellors and athletics directors heard on a Zoom video conference Monday with a media consulting group it enlisted months ago, Tech President Lawrence Schovanec said."
Schovanec is part of a three-man committee with Texas President Jay Hartzell and West Virginia President E. Gordon Gee, who formed a study last fall to determine, "whether we should consider acting preemptively with regard to our TV contract, or just waiting and going into free agency when that contract is up in 2025."
"The general result is that, at this time, with so much uncertainty in the media marketplace as well as the landscape for collegiate athletics," Schovanec said, "our partners, ESPN and FOX, are not interested in acting preemptively with regard to our contract. They recognize the importance of our partnership, but there's just too much uncertainty, and they do have four years to go."
This should come as no surprise, as the media landscape is already rapidly changing due to streaming rights, cord cutting and more. I don't view this as concerning moment for the conference, but rather an expected response from ESPN and FOX. Four years is still a lifetime for these deals, and the leverage for the Big 12 is limited at the moment.
Hang tight, but know that the conversations around conference realignment and TV deals is steadily about to pick up steam.