Big 12 News
Oklahoma Football Releases Statement Frustrated over Kick Off Time for Nebraska Game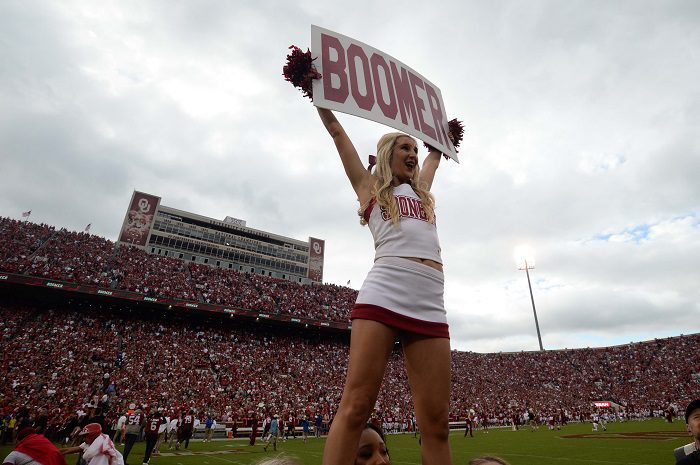 The Big 12 Conference announced kick off times for its non-conference games on Thursday, and at least one Big 12 team is not happy with its premier game.
The Oklahoma Sooners put out an official statement on Thursday afternoon sharing their disappointment in the news that their kick off against the Nebraska Cornhuskers on September 18th would kick off at 11:00 a.m.
OU's statement read: "We are bitterly disappointed that the great Oklahoma-Nebraska rivalry, on the 50th anniversary of the Game of the Century, will kick off at 11:00 a.m. We tried every possible avenue to proactively make our case. The Big 12 Conference also supported our strenuous efforts to secure a more traditional time that would honor this game and our fans. However, in the end, our TV partner chose to exercise its full contractual rights and denied our request."  
Statement from @soonerad on the OU-Nebraska football game: pic.twitter.com/p6fUJBwW5e

— Oklahoma Sooners (@OU_Athletics) May 27, 2021
The University and OU fans have long been upset by receiving too many 11:00 a.m. kick off times. The Sooners will also kick off at 11:00 a.m. in Week 1 against Tulane. Their Week 2 game against Western Carolina has not yet been given a kick off time. This news also comes in the wake of ESPN and FOX reportedly not interested in currently extending the Big 12 TV deal beyond 2025.