Baylor Bears
NCAA Baseball Regionals: Four Big 12 Teams Make The Field of 64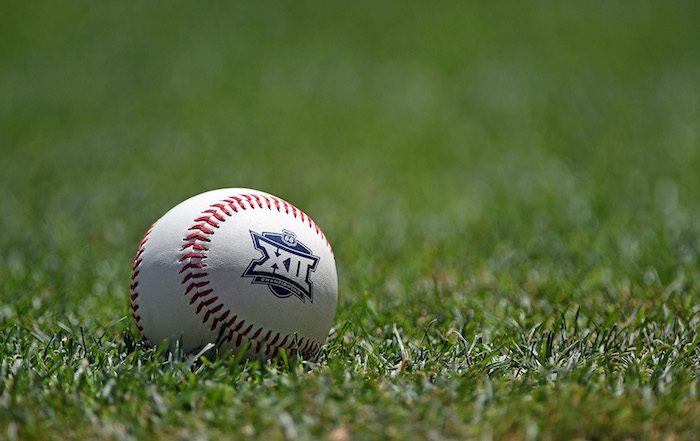 Conference tournaments are through, and champions have been crowned. Now it's time to find out where these baseball teams are headed and who they will face to get to the super regionals. TCU wrapped up the Big 12 Conference Baseball Tournament with a victory on Sunday night but now the real games begin as we inch closer to getting to Omaha for the College World Series.
We have a total off four Big 12 teams make the field of 64 and three Big 12 teams will be hosting a regional this upcoming weekend.
*All times are listed in central time.
National Seeds
#2 Texas
#6 TCU
#8 Texas Tech
Austin Regional
#2 Texas vs Southern (Friday at 1 p.m. on LHN)
Fairfield vs Arizona State (Friday at 6 p.m.)
Fort Worth Regional
#6 TCU vs McNeese (Friday at 6 p.m. on ESPN3)
Dallas Baptist vs Oregon State (Friday at 1 p.m.)
Lubbock Regional
#8 Texas Tech vs Army (Friday at 11 a.m. on ESPNU)
North Carolina vs UCLA (Friday at 6 p.m.)
Tucson Regional
#5 Arizona vs Grand Canyon (Friday at 9 p.m.)
UC Santa Barbara vs Oklahoma State (Friday at 3 p.m. on ESPN3)
Key Teams Left Out
Baylor and Kansas State
I thought the Big 12 would get at least five teams in the field of 64 but it didn't work out that way. Baylor was listed as the first team left out and Kansas State was not even listed as a bubble team. If a team can't play, that means Baylor will get a chance to play as a fill-in team. As for Kansas State, I was a little surprised they aren't even listed as a bubble team. Kansas State had an RPI in the 70's but they have six wins against top six teams in the country and played well in the Big 12 tournament. Unfortunately, they didn't make the cut.
**Want to win a $25 gift card?  Go sign up here and join our conversation! The best poster each week wins a gift card to your favorite establishment!**