Big 12 News
2021 Big 12-Big East Basketball Match Ups, Dates Set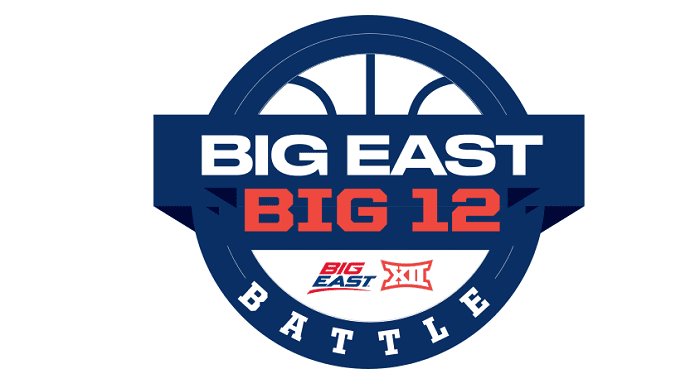 Matchups are set for the 2021 Big East-Big 12 Battle, according to College Hoops Today. Official dates and times are yet to be determined.
Here's a look at the match ups for the 2021 Big 12-Big East Battle:
Dec. 1: Texas Tech at Providence
Dec. 2: Kansas at St. John's
Dec. 4: Kansas at St. John's
Dec. 5: Xavier at Oklahoma State
Dec. 7: Butler at Oklahoma
Dec. 8: Marquette at Kansas State, UConn at West Virginia
Dec 9: Texas at Seton Hall
Dec. 12: Villanova at Baylor
Dec 18: TCU at Georgetown
The conferences did a solid job with these pairings, for the most part. I know Villanova and Kansas have played each other the past two seasons, and Baylor is the defending National Champion (who beat Villanova in the Sweet 16), however I still believe in stacking up the blue bloods in Villanova and KU. If not, I wish Kansas played Georgetown.
Bob Huggins and the Mountaineers playing a former old Big East rival in UConn is a good match as well, although had WVU gotten Villanova, I would've been fine with that too since they had history from their Big East days.
Iowa State and Creighton is a natural fit based on their geographical location. Otherwise, the obvious miss here was Texas not taking on Marquette, where former head coach Shaka Smart left for this offseason. How do we not get that one?! Something tells me neither side wanted a part of it. That's a loss for the fans.