Big 12 News
Texas Tech's Michael Crabtree, Graham Harrell Headline 2022 College Football HOF Ballot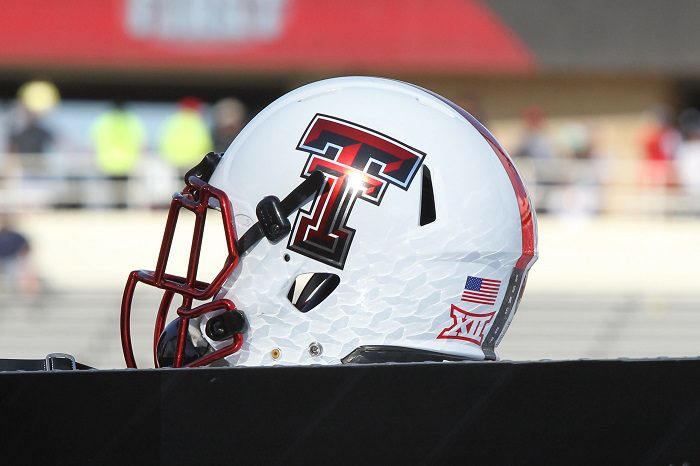 The 2022 College Football Hall of Fame ballot was announced this week and from a Big 12 perspective, two notable names were on the list from Texas Tech in wide receiver Michael Crabtree and quarterback Graham Harrell.
Harrell finished his Texas Tech Red Raiders career with over 15,000 passing yards and 134 touchdowns. Crabtree dominated in his two seasons as a Red Raider, catching 231 passes, and scoring 41 touchdowns. Both players were instrumental in one of the best games in Big 12 history when they upset the Texas Longhorns in 2008.
Harrell remains Texas Tech's career leader for passing yards, touchdown passes (134), pass attempts (2,062), completions (1,403), passing yards per game (350.9), 300-yard games (32) and 400-yard games (20). He still ranks third in NCAA history for career touchdown passes and fourth for career passing yards. Meantime, Crabtree had an incredible redshirt freshman season in 2007 as he set the Texas Tech single-season marks as well as the NCAA freshman records for receptions (134), receiving yards (1,962) and receiving touchdowns (22).
Other former Big 12 players who were on the 2022 College Football Hall of Fame ballot includes Oklahoma's Josh Heupel and Roy Williams, Kansas State's Michael Bishop, Texas' Dan Neil, Oklahoma State's Terry Miller and, while Missouri is no longer in the Big 12, Jeremy Maclin did play for the Tigers in the Big 12, and is also on the ballot.
To be eligible for the College Football Hall of Fame ballot, players must have been the following: named a first team All-American by a major/national selector as recognized by the NCAA for its consensus All-America teams; played their last year of intercollegiate football at least 10 full seasons prior; played within the last 50 years; and cannot be currently playing professional football.
Voting for the 2022 class will begin this week and will be announced early next year.