Big 12 News
Bill Snyder Advocates for Michael Bishop to be in College Football Hall of Fame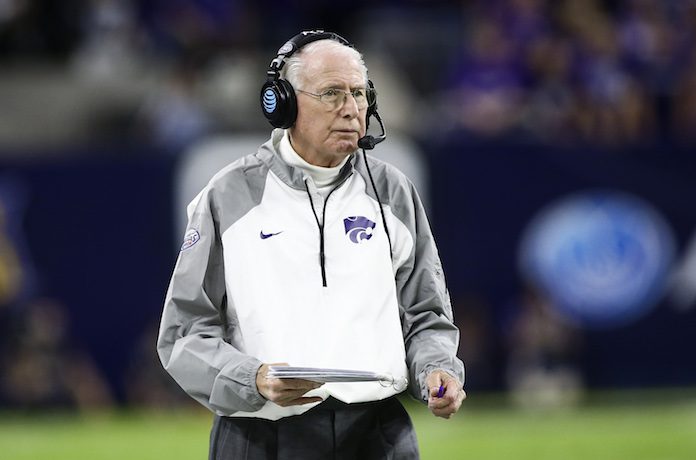 The ballot for the 2022 College Football Hall of Fame class was released on Wednesday, and while there were plenty of Big 12 names on the list, there's one player who is already getting a big push from his fan base: former Kansas State QB Michael Bishop.
And one person trying to get Bishop across the finish line is his former head coach Bill Snyder, who sent out this tweet on Thursday afternoon.
YOU can vote for Michael Bishop to be selected into the College Football HOF by going online and joining the Nat'l FB Foundation & H.O.F

— Bill Snyder (@CoachBillSnyder) June 3, 2021
Bishop responded by thanking his former coach.
Yes Sir! Thanks Coach! https://t.co/TtJQCXvst4

— Michael Bishop (@7MichaelBishop) June 3, 2021
This comes one day after Bishop shared our article from January, when we bemoaned the fact that he was not already in the College Football Hall of Fame, and shared the numbers to back it up. They show that Bishop's numbers are right in line, if not better, than some of his contemporaries at quarterback from his playing days. The numbers show his two-year stats are pretty close to the three and four-years stats of players already in the Hall of Fame like Troy Aikman, Kerry Collins, Tommie Frazier, Major Harris and Charlie Ward.
Voting for the 2022 class will begin this week among more than 12,000 National Football Foundation members and current Hall of Famers. Votes will be tabulated and submitted to the NFF's Honors Court, which will deliberate and select the class ahead of the official unveiling in early 2022.