Big 12 News
Oklahoma State Baseball: Three Thoughts on Loss to UC Santa Barbara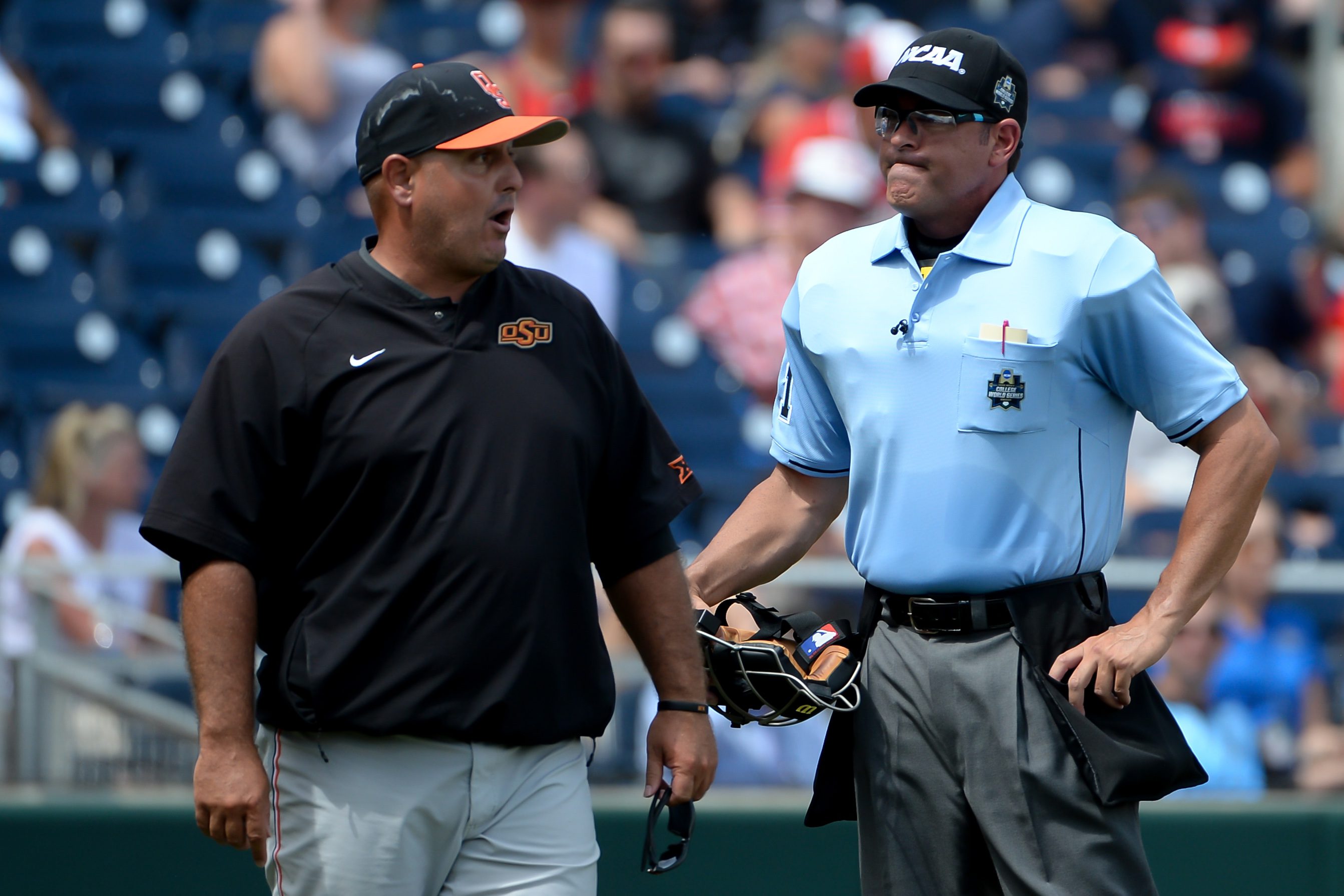 The Oklahoma State Cowboys started their NCAA Baseball Regional with a 14-4 loss to UC Santa Barbara on Friday afternoon in Tucson, Arizona. Here are my three takeaways from the game as Oklahoma State faces elimination on Saturday against either Arizona or Grand Canyon.  
1. Meltdown
Anytime you give up over ten runs in game, pitching is an obvious issue. Justin Campbell took the mound for the Cowboys and gave up eight runs total with six of them being earned runs in six innings of work. He was good for about three innings before Gauchos starting to finding success against Campbell during his final three innings scoring two runs in the fourth, fifth and three in the sixth. Bryce Osmond took over but didn't fair much better as he give up six earned runs as well. No matter how good your offense is, you can't give up that many runs and expect to win a game.  
2. Mid-Inning Madness
The final score looks horrible for Oklahoma State, but the game really went off the rails for them in the fifth and sixth inning. Going into the fifth inning, the Cowboys were down just 3-2. During these two innings, UC Santa Barbara outscored the Cowboys five to one before going off for five runs in the top of the ninth.  
3. What's Next?
Well, the pitching must get better or else the Cowboys will be sent packing if they give up runs like they did on Friday. Oklahoma State was red-hot in the Big 12 tournament and despite losing to TCU in the Big 12 championship game, I thought this team would come out swinging. Instead, what I saw Friday was a team who looked down and never could pick themselves back up after being down a few runs. Now the Cowboys will be playing in an elimination game on Saturday and will take on the loser of the Arizona/Grand Canyon game. It's going to be an uphill battle for Oklahoma State to make it out of this regional.