Big 12 News
Texas Baseball: Three Thoughts on NCAA Regional Win Over Arizona State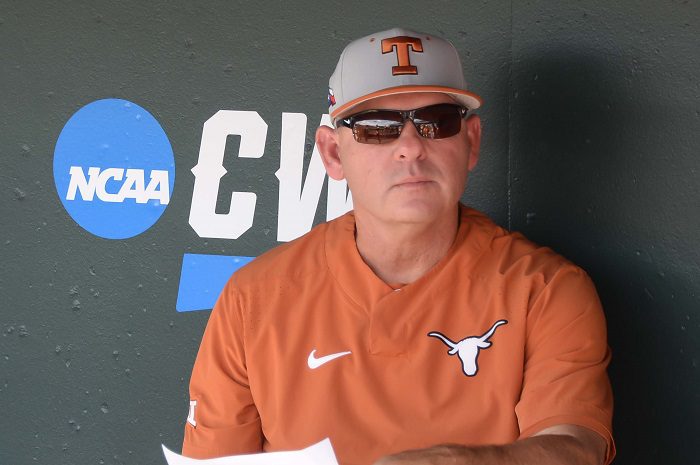 The Texas Longhorns continued their NCAA baseball regional with a 10-3 win over Arizona State on Saturday night in Austin. Here are three takeaways from the game as the Texas Longhorns will have a chance to clinch a trip to the Super Regionals on Sunday evening.
1. Early Help
Normally when you score runs, it's from getting hits. However, it seemed like the Sun Devils were able to help out the Longhorns in the early innings. Going into the bottom of the third inning, the game was scoreless until Arizona State got a little reckless. With the bases loaded, Cam Williams was hit by a pitch which allowed the first run to score. Then, Douglas Hodo III was walked to allow another run to score. Finally, a third run was able to come across due to a wild pitch and just like that, Texas was up 3-0 without really having to do much at all.
2. Ty Madden
On Saturday night, Ty Madden showed us why he was Big 12 pitcher of the year. He has been fantastic all season long and had a great game last night. Ty went six full innings and allowed just three hits and one run during his time on the mound. He faced a total of 23 batters and struck out seven of them. He is the ace for the Longhorns, and he certainly played like one against Arizona State.
3. Big Sunday Ahead
With the win over Arizona State, Texas is now 2-0 in their home regional. That means somebody will have to beat the Longhorns twice in Austin if they want to make it out. The Longhorns will face off against the winner of the Arizona State/Fairfield game on Sunday evening. Texas is just one win away from clinching a spot in the super regionals