Big 12 News
Texas Tech Baseball: Three Thoughts on NCAA Regional Win Over North Carolina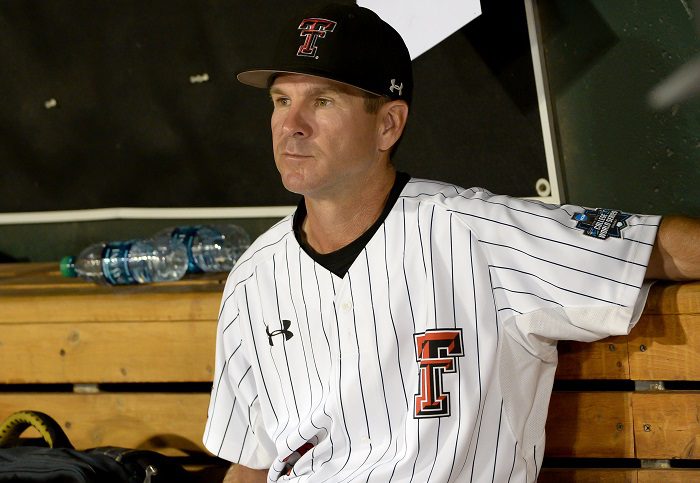 The Texas Tech Red Raiders continued their NCAA baseball regional with a 7-2 win over North Carolina on Saturday night in Lubbock. Here are three takeaways from the game as the Red Raiders will have a chance to clinch a trip to the Super Regionals on Sunday.
1. Late Inning Bats
While Big 12 player of the year Jace Jung started the game with a two-run blast in the first inning, Texas Tech didn't have much offense until the seventh inning. Up 3-2 going into the seventh inning, Kurt Wilson hit a solo shot to make it a 4-2 ballgame. However, the eighth inning proved to be crucial as the Red Raiders scored three runs. Thanks to a bases loaded walk and a Kurt Wilson two-RBI single (bad throw by UNC SS); the Red Raiders found themselves up 7-2 going into the bottom of the eighth inning.
2. Solid Pitching
Give credit to the two Texas Tech pitchers on Saturday night. Patrick Monteverde took the mound and gave up two runs in a little over five innings of work. He struck out seven batters before Ryan Sublette took over to finish the game. Sublette would pitch three and two-thirds innings and not allow a single run or a hit. The duo combined for a total of 15 strikeouts and did an excellent job.
3. What's Next?
Getting a win on Saturday was huge for the Red Raiders. They are in the driver's seat at 2-0 going into Sunday. Texas Tech will face the winner of the UCLA/UNC game on Sunday evening at 6 p.m. in Lubbock. Right now, this team is red-hot, and I have a hard time seeing either UNC or UCLA beating Texas Tech twice in two days. If the Red Raiders win on Sunday, they will be heading to the Super Regionals.