Big 12 News
Three Thoughts on Oklahoma State's Loss to UC Santa Barbara in the NCAA Regionals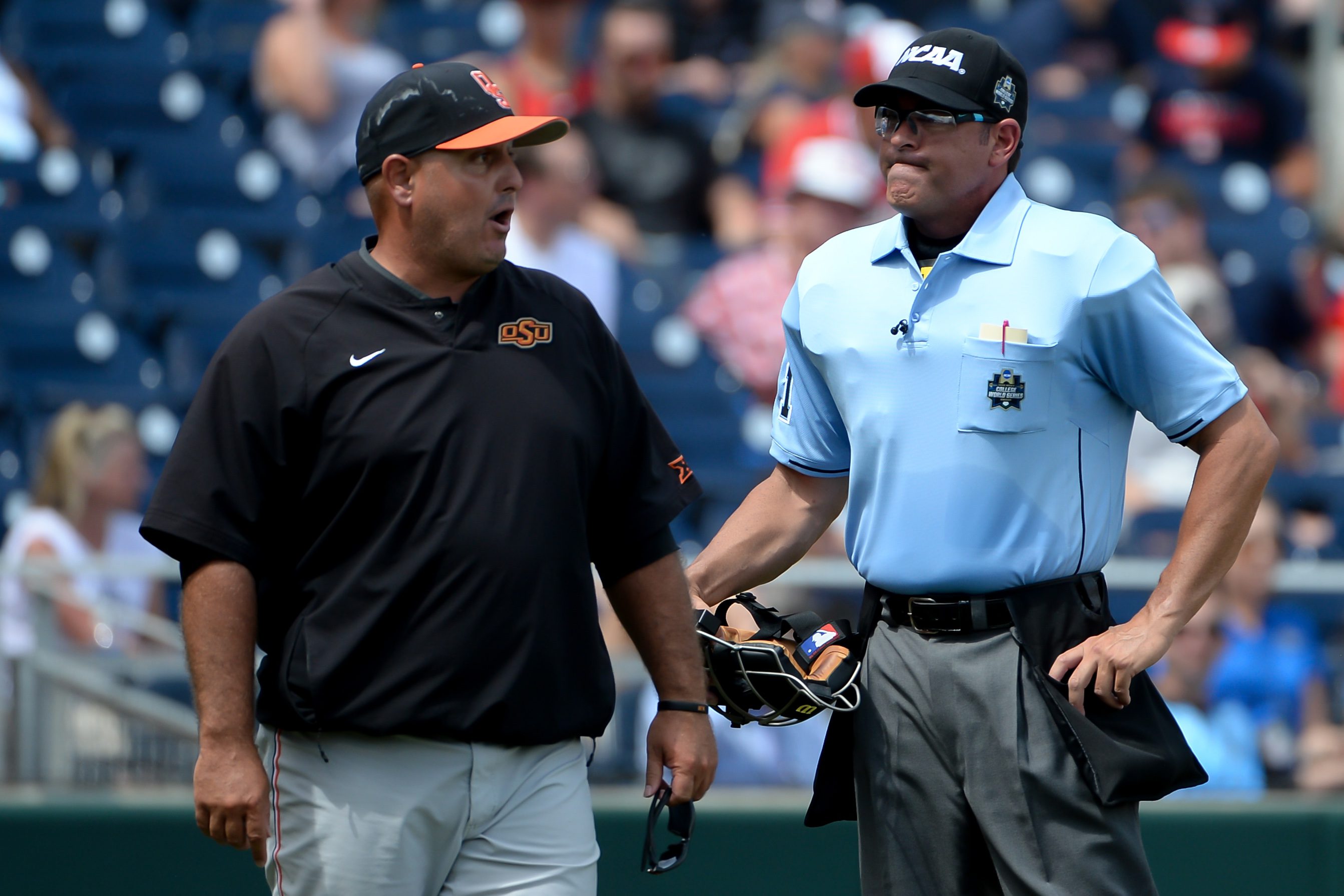 The Oklahoma State Cowboys ended their NCAA baseball regional with an 13-3 loss to UC-Santa Barbara on Sunday afternoon in Tucson, Arizona. Here are three takeaways from the end of the Cowboys' season
1. That Awful Second Inning
It was one thing for the Cowboys to be down 2-0 after the first inning. Sure, not ideal. But, the Cowboys have more than enough offensive ability to cut into that lead. But that six-run Gaucho second inning, which led to an 8-0 lead? Well that's a whole different story.
That second inning was like a flood. The Gauchos started with four straight singles, the last of which by Cole Cummings scored a run. Marcos Castanon's double two hitters later cleared the bases to score three more runs. Broc Mortensen doubled later to drive home Castanon, and Mortensen scored on a McClain O'Connor sacrifice fly. The Gauchos had six runs and six hits in the frame, chasing off OSU starter Mitchell Stone after he recorded just four outs.
After three innings, with the Gauchos up 11-0 at that point, UCSB was 11-of-19 from the plate, with three walks and three extra-base hits. UCSB was 10-for-15 with runners on base, 8-for-13 with runners in scoring position and 3-for-6 with two out. I mean, at that point, the Cowboys were done, even if large leads in college baseball can be notoriously volatile.
The Cowboys knew what they were getting into, having lost to UCSB on Friday, 14-4.
READ MORE: Big 12 Basketball Transfer Tracker
READ MORE: Big 12 NBA Draft Tracker
2. The Cowboys Just Didn't Have It
The Gauchos, led by starter Cory Lewis, held the Cowboys to just three runs and six hits on Sunday. Carson McCusker was the only Cowboy to manage two hits in this one, and while he didn't drive in a run, he did score two of the Cowboys' three runs. Cade Cabbiness and Nolan McLean each had an RBI, but neither had a hit. The only Cowboy with a hit and an RBI was Nick DeNicola. It was just a power outage for the Cowboys, combined with an incredible afternoon from Lewis.
Lewis pitched eight innings, gave up four hits, struck out five and walked three as he improved to 7-4 for the season — and clinched a berth in the regional final.
3. Wrapping Up the Season
There's a little destiny unfulfilled for this Oklahoma State team, which wraps up its season at 36-19-1, including two straight losses. The Cowboys nearly won the Big 12 Tournament, but fell to TCU in the title game, 10-7, and that might have prevented the Cowboys from hosting a regional, as opposed to having to go to Arizona. The Cowboys returned most of its roster from the COVID-19 shortened 2020 season, integrated a Top 25 recruiting class with seven returning position players and had an experienced pitching rotation back this season. Many of these players were part of the Cowboys' super regional trip in 2019. Third baseman Christian Encarnacion-Strand and pitcher Justin Campbell were named to the Collegiate Baseball All-America Second Team.
There's no doubt this exit stings.
You can find Matthew Postins on Twitter @PostinsPostcard.
**Want to win a $20 gift card?  Go sign up here and join our conversation! The best poster each week wins a gift card to your favorite establishment!**