Big 12 News
College World Series Odds: Texas, Texas Tech in Top 6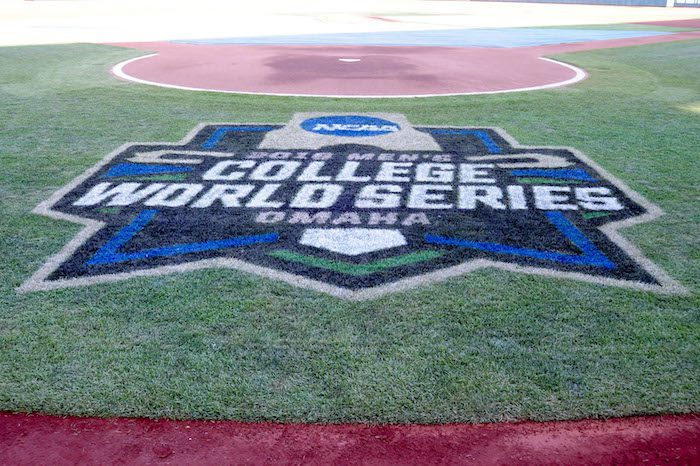 The College World Series is right around the corner with the NCAA Regionals taking place last weekend and Super Regionals coming up this weekend. For the Big 12 Conference, the Texas Longhorns baseball team is going to an NCAA Super Regional, with their last showing a dominant win over Arizona State on Sunday. Similarly, Texas Tech rolled UCLA to advance to the Super Regionals over the weekend and are trying to reach the College World Series.
So the Texas Longhorns have the third-best odds to win the College World Series in their fifth season under head coach David Pierce. They've been to the postseason three times under Pierce and are looking to make their second trip with Pierce at the helm to the College World Series, with the last visit coming in 2018. Texas baseball hasn't won a National Championship since 2005.
Meantime, Tim Tadlock is in his 9th season at Texas Tech and is looking to advance to the College World Series for the seventh time with the Red Raiders, with 2019 being their most recent trip. And for Texas Tech, the baseball program has never won a College World Series Title.
So with 16 teams left in the bracket, here's a look at the odds to win the College World Series, courtesy of betonline.ag.
College World Series Odds
Arkansas 7/4
Vanderbilt 4/1
Texas 5/1
Tennessee 6/1
Mississippi State 12/1
Texas Tech 14/1
Arizona 16/1
Notre Dame 18/1
Stanford 18/1
Ole Miss 22/1
Dallas Baptist 28/1
Virginia 28/1
East Carolina 33/1
LSU 33/1
NC State 50/1
South Florida 50/1