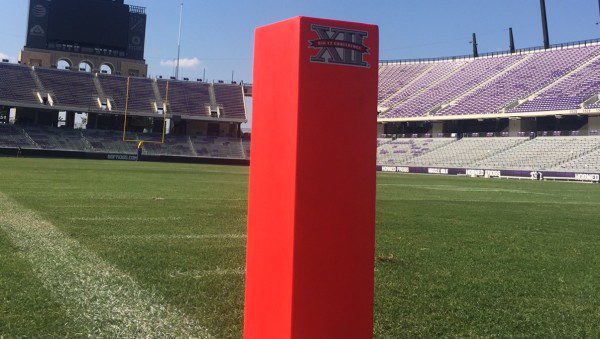 ugby is one of the most popular sports in the US, Australia, and Europe, but it is important to note that there are two slightly different Ruby sports. There is Rugby League and Rugby Union, and even though on the surface they look pretty much the same, there are certain rules that are different and affect how the game is played. If you come from a country where rugby is not that popular you probably have some questions regarding the sport itself, but it's nothing you can't figure out with a short online search. Here we will mainly focus on rugby betting, and luckily it's pretty much the same for both League and Union versions.  
Knowing Your Betting Options   
Assuming you are fully familiar with the rules of the sport, all you need to do in order to bet is figure out how the odds and betting options work. Sports betting is actually one factor that can have an impact on sports popularity and longevity. In the case of rugby that would be extremely beneficial. In fact, rugby should go international in order to stay relevant, and that way more people are also likely to place wagers on rugby matches. Assuming you have not bet on any matches before, going over the following rules will give you a good head start. So, if the sport decides to expand its influence and become popular in your region, you will know how to go about the betting options.  
Handicap Markets 
One problem with sports that are not equally popular in different regions is the massive disparity in skill level between national teams. If you followed eSports closely you know that the skill gap between Korean players and teams from other parts of the world used to be massive.
Handicap bets allow bookies to level the playing field and create interesting wagering opportunities, in a match that is seemingly decided in advance. So if you see a handicap bet that says -18 on a certain team for example that indicates that the team needs to score at least 19 points in order for that bet to be valid. This way the betting outcomes can be more unpredictable in case that one has overwhelming odds in their favor.   
1X2 Bets 
This is pretty much a standard bet in any sport and it requires no explanation. You wager on a team you think will win, and the odds are used as a multiplier for your winnings. The home team is "1" and the guest is "2." The "X" option is there to allow you to bet on a draw as a final outcome. This is really the most popular form of wagering and everyone is familiar with it. 
Total score  
Another common betting option where you bet what will be the total score, or how many points teams will score combined. It also allows you to place bets up to a certain point threshold or above that threshold.   
Where to Place Bets 
There are multiple online wagering sites, and even though the odds are similar they do differ in terms of incentives and benefits for users. If you ever gambled online you know there are online casino parlors where you can get up to 500 free spins, and basically play slots for free. The same is with sports betting, as you can get bonus funds to place on different matches. In fact, some betting sites have casino games, so you might get to play with free spins as you are waiting on your match to conclude. 
All you need to do is just check if the operator is licensed and regulated and maybe go over some user reviews just to find out how other bettors feel about that operator. Of course, a lot of people don't regard wagering and gambling as the same thing, so if you are in a region where that is the case you likely won't find any casino games, either because the site wants to set itself apart from those games, or because they are not allowed by the law there. 
Conclusion  
To sum up, it's pretty easy to bet on rugby, all you need to do to improve your odds is to get familiar with the sport and try to focus your predictions based on your own knowledge. The algorithms on betting sites are a good starting point, it's just that they don't take all of the factors into an account like you can on your own. Finally, remember to place your bets with trusted providers to avoid any unpleasant situations and scams.