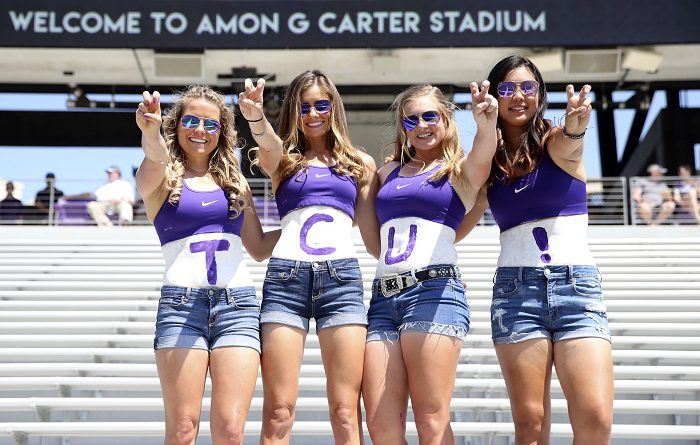 New students and athletes at TCU will no longer be called freshmen, but instead "first-year students", in an effort to be more gender inclusive, according to Fox 4 of Dallas.
So going forward, any TCU student with 24 or fewer credit hours will be known as a "first-year student," the report said.
As you can imagine, this drew mixed reaction.
There were those who supported the action.
TCU junior Matt Gill was part of the university's team for implementing the change and told Fox 4, "Just by speaking more inclusively, we are able to behave more inclusively as well."
"Really, we can't even be called freshmen anymore," student Mackenzie Carey told the station. "I mean, I know people are offended by literally everything nowadays, but that one's pushing it, in my book."
Graduate student Magy Mekhail agreed, adding "There are a lot of words that have 'men' in them. I don't know, there's a lot more TCU can do, to do inclusion, than just change the word 'freshman.'"
Others were confused, like local talk show host Mark Davis.
My heart sinks. I want good things for all of our proud local colleges. This is pure stupidity from #TCU: https://t.co/PGiYVQBhQI

— Mark Davis (@MarkDavis) June 10, 2021
Also, TCU senior Baylee Gresel added, "'First year,' I think medical school. So if I'm going to call someone a 'first year,' I'm thinking you're a first-year resident or something like that."
Other universities that have made similar changes include Penn State, Yale and the University of North Carolina.